"Smartization", or smart transformation, has become a hot topic for individuals, enterprises, and society as a whole.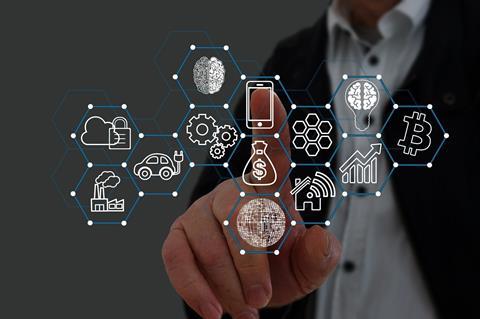 The uncertainty in the early stages of the pandemic caused companies to rethink their existing business models, supply chains, production processes, and working environments.
Emerging technologies, including but not limited to IoT, AI, 5G, blockchain, and quantum mechanics are having a very real and exciting impact across all industries.
As remote work and remote development have become widely adopted during the pandemic, companies have taken swift actions to address this market demand with technology breakthroughs to foster new drivers for growth.
In this context, a new white paper explores how new tech is driving smartization trends through nine major industries. The paper is published by Gartner in partnernship with IoT development platform, Tuya Smart, and media platforms, Global Intelligent Business and IoT Business Vantage (IBV).
Case study: Hotel smart transformation welcomes back guests
The hospitality industry, which focuses on personalised services as its core business model, was hit especially hard by the pandemic. In less than a year, more than 150,000 hotels have closed globally.
Smart transformation allows companies to embrace new technologies and innovative solutions to solve the challenges of Covid-19 and be poised for a strong comeback.
One such company is A-STAY, a contemporary Belgian hospitality brand. Its parent company, BESIX, a century-old construction group headquartered in Brussels, has a presence around the world in Europe, Oceania, Africa, and Asia. Its signature projects include the Burj Khalifa Tower in Dubai and the Grand Egyptian Museum at the Pyramids of Giza.
In November 2019, the first A-STAY hotel opened in Antwerp, Belgium. Soon afterwards, the onset of the Covid-19 pandemic drove hotels across the industry to adopt contactless check-in to ensure guest safety. With its technology-friendly approach to the hotel business, A-STAY hotel not only rolled out contactless check-in but also sought to find further smart device solutions to improve the guest experience.
A-STAY created contactless public spaces by installing biometric locks across its hotels. To date, the company has applied the biometric palm scanning solution for door locks on nearly 200 guest rooms to further expand contactless check-in and contactless room entry to elevate guest safety.
The company is also piloting faster and more advanced biometric palm scanning technology in selected A-STAY guest rooms to continually experiment and improve the hotel guest experience.
A-STAY hotels utilize both smart hardware and software. Guests can adjust room lighting, control the thermostat, operate window curtains, make instant online orders, and book public spaces such as meeting rooms through the TV screens in their rooms or using their personal mobile phones.