FIP, CIPP/E, CIPM, Certified Legal Professional of PRC, Data Security and Privacy Protection Expert, A leading multinational financial services corporation
Wendy is a data privacy professional with over 4-year consulting and in-house experiences of personal information protection in E&Y, IKEA and American Express, currently focusing on the data privacy compliance management, development of data privacy protection strategy and framework, DPIA/PIA process design and implementation, data privacy awareness training, etc.
Wendy has a composite background with professional knowledges of data privacy, compliance and risk management, legal, and information security, who has been certified as AICPA, CIPP/E, CIPM, CISA, FIP, ISO 27001 internal professional and the Legal Professional of PRC.
With the world's attention of privacy protection and much stricter monitoring environments, Wendy is willing to share valuable insights and professional knowledge of China regulations, data privacy, compliance management and other relevant experience. Wendy always hopes we, data privacy professionals, can do something right, something interesting, something will actually benefit the data privacy industry.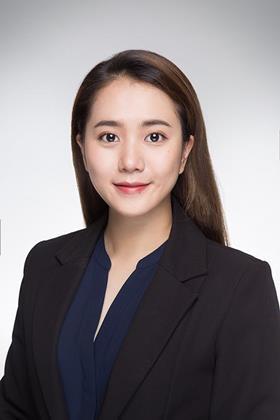 My Sessions
China's Personal Information Protection Law (PIPL): What Businesses Need to Know
Tuesday 15 March 2022 - 10:00 - 10:45 AM (CST) | 2:00 - 2:45 AM (UK Time)