Head – Screening Product & List Management, Standard Chartered Bank
Vijay has spent almost two decades in the financial services industry and has been based in Singapore since 2015. In his current role, he is responsible for all filter configurations, algorithms, rules, advanced modules setup such as stripping detection, decision reapplication, AI / ML tools for Screening and Watchlist management.
Prior to joining Standard Chartered Bank, he headed the Transaction Surveillance Operations team in ABN AMRO and then Royal Bank of Scotland, covering TS, NS, TM, FATF, Data Mining and List Management, based out of India. Vijay holds a double Masters, in Business Administration and Computer Applications.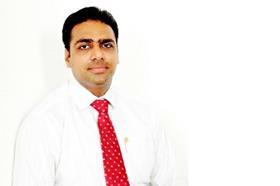 My Sessions
Sanctions: rewriting the script
Oct 27, 2021 7:15 AM