In a bid to mitigate risk when using AI, US President Joe Biden has signed an executive order designed to safeguard consumers, workers and minority groups, while galvanising national security.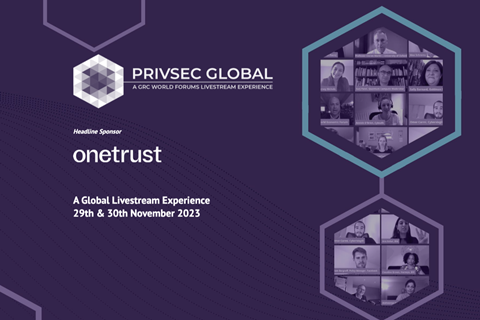 The move will oblige developers of AI systems to hand over safety test results to The Whitehouse prior to systems' public release, in accordance with the US Defense Production Act.
Speaking this week, President Biden emphasised the great need to govern AI technology, acknowledging its potential while also highlighting the risks it poses in the wrong hands. As such, the order mandates agencies to establish standards for testing and so that biological, radiological, chemical, nuclear, and cybersecurity threats can be addressed.
Responses to Biden's action have been mixed, with some figures praising the developments and others expressing fears about how effectively such a leap forward in AI regulation can be enforced. Previously, commitments to policing were largely based on big market AI players making voluntary commitments to content authentication and watermarking for items created by AI.
Moving forward, guidelines will be put together by the US Commerce Department regarding accurate labelling of AI-generated material in a bid to optimise collaboration between tech companies and the US government.
The order also addresses intellectual property concerns; regulators and law enforcement agencies will be urged to check through AI systems for potential copyright violations, addressing ongoing legal disputes between tech companies and artists.
The countries of the G7 are currently working on an agreement to set up a code of conduct for firms to follow when developing next generation AI software. President Biden has now called on Congress to make more decisive legislative steps to safeguard user data, and reduce the risks of AI bias and human rights violations that have become associated with advanced AI systems.
Max Tegmark, President of Tech policy think tank Future of Life Institute, underlined how the US is "already far behind Europe" in this area.
"Policymakers, including those in Congress, need to look out for their citizens by enacting laws with teeth that tackle threats and safeguard progress," he said in a statement.
Biden's executive order will also provide advice on federal benefit schemes in the US, and guidance for landlords, as well as help for federal contractors to reduce the risk of AI algorithms behaving in a discriminatory manner.
Know the risks
The historic announcement represents a leap toward shaping the future of AI technology responsibly and safely for the collective benefit of global communities – themes that take centre stage at PrivSec Global on 29 and 30 November.
Exclusively at PrivSec Global, experts, thought-leaders and business chiefs come together to discuss the privacy, security and GRC landscape of today.
AI is among focus topics, with exclusive sessions including:
Related Sessions:
→ U.S. Data Privacy laws launch a new era in 2023
Day 1: Wednesday 29th November 2023
17:30 - 18:15pm GMT
California, followed by Colorado, Connecticut, Utah, and Virginia are enforcing new GDPR-inspired statutes in 2023.
With the United States historically allowing businesses and institutions to collect personal information without express consent, this marks a significant shift in data protection history.
→ Ethical AI in principle: Innovation overtaking human rights?
Day 2: Thursday 30th November 2023
12:30 - 13:15pm GMT
The intersection of artificial intelligence and privacy continues to attract attention, with a focus on ensuring that AI systems respect individual privacy rights and avoid discriminatory practices.
As technology races forward and regulatory efforts strive to catch up, the question emerges: Are we shaping a sustainable ethical future amid rapid advancement?
Discover more at PrivSec Global
As regulation gets stricter – and data and tech become more crucial – it's increasingly clear that the skills required in each of these areas are not only connected, but inseparable.
Exclusively at PrivSec Global on 29 & 30 November 2023, industry leaders, academics and subject-matter experts unite to explore these skills and the central role they play within privacy, security and GRC.