A senior official at the White House has said that enterprises in the US that offer critical infrastructure solutions should move to bolster their cybersecurity defences in light of developing Russian web-based threats.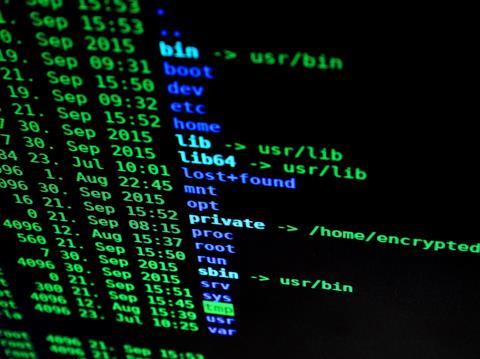 The official, Anne Neuberger, underlined how the online threat from Moscow and its associates is escalating, and stated that Washington has witnessed "preparatory" hacking activity coming from entities supportive of Putin's regime.
Neuberger said that no confirmation can be made that a major cyber-strike will be executed. Hundreds of companies in the States have, however, recently been given secret guidance on how they may come under online attack from Russian hackers, Neuberger added.
The US administration released a written statement earlier this week from Joe Biden, in which the American president outlined his fears that the Kremlin may resort to large-scale cyberattacks owing to the "unprecedented economic costs…imposed on Russia."
The statement said:
"Most of America's critical infrastructure is owned and operated by the private sector and critical infrastructure owners and operators must accelerate efforts to lock their digital doors.

"The Department of Homeland Security's Cybersecurity and Infrastructure Security Agency (CISA) has been actively working with organizations across critical infrastructure to rapidly share information and mitigation guidance to help protect their systems and networks."
Speaking in Washington, Biden said:
"The magnitude of Russia's cyber capacity is fairly consequential and it's coming…one of the tools [Putin is] most likely to use, in my view – in our view – is cyberattacks. They have a very sophisticated cyber capability.

"The point is that he has the capability. He hasn't used it yet, but it's part of his playbook," Biden added.
Neuberger has since said that the warning is based on "evolving threat intelligence".
PrivSec World Forum
Part of the Digital Trust Europe Series - will take place through May, June & July 2022, visiting five major cities;
Brussels | Stockholm | London | Dublin | Amsterdam
PrivSec World Forum is a two-day, in-person event taking place as part of the Digital Trust Europe series. Data protection, privacy and security are essential elements of any successful organisation's operational make-up. Getting these things right can improve stakeholder trust and take any company to the next level.
PrivSec World Forum will bring together a range of speakers from world-renowned companies and industries—plus thought leaders and experts sharing case studies and their experiences—so that professionals from across all fields can listen, learn and debate.