Foreign Registered Lawyer, K&L Gates LLP
Susan Munro has represented clients in connection with regulatory compliance, investigations, disputes and investment matters in mainland China, the Hong Kong SAR and the Asian region for more than 25 years. She has spent 20 years based in Shanghai and Beijing and speaks fluent Chinese. Susan advises international companies with regard to compliance with China's cybersecurity regime, including cross border data privacy and data security matters and she advises Chinese companies on data privacy and other regulatory matters related to their outbound projects.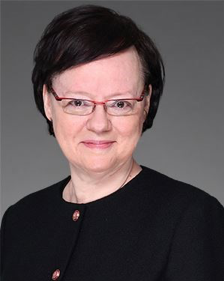 My Sessions
China's Network Data Security Regulations: Clarity at Last or Another Compliance Nightmare?
Tuesday 15 March 2022 - 15:00 - 15:45 PM (CST) | 07:00 - 07:45 AM (UK Time)