Head of Compliance and MLRO, Singer Capital Markets
Having graduated with a 1st in Engineering from Cambridge University, Sarah-Rose started her career as a Corporate Financier before moving into the area of Risk and Compliance.
Sarah-Rose has held various roles at Deutsche Bank, Nomura, Westpac and was the Chief Compliance Officer for CME Trade Repository. Sarah-Rose is the Head of Compliance and MLRO at Singer Capital Markets.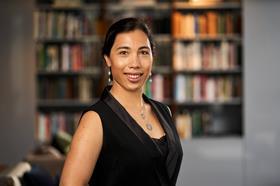 My Sessions
The Risks of Neglecting Workforce Diversity

16 November 2022, 10:35 - 11:05 GMT
AML Regulation: A Look Forward to 2023 and Beyond
16 November 2022, 15:50 - 16:30 GMT