Director ERM & ESG, Bruker Corporation
Richard is an experienced leader with a unique background that combines finance expertise with a deep understanding of Enterprise Risk Management (ERM) and Environmental, Social, and Governance (ESG) practices. With a transition from pure finance roles into ERM and ESG three years ago, Richard has proven his ability to drive change and embed these critical areas into the core strategy and day-to-day operations of businesses. He excels in increasing awareness and fostering a culture of responsibility and sustainability across organizations.
With a rich and diverse professional journey spanning over 15 years, Richard has held various financial roles in different industries and worked in multiple countries. Currently serving as a Director of ERM and ESG at Bruker, a market-leading company specializing in high-performance scientific instruments and high-value analytical and diagnostic solutions, Richard contributes his expertise to further the company's mission.
Bruker's mission is centered around unlocking the mysteries of cell and disease biology to drive advancements in human health and the broader ecosystem. As a leader in the industry, Bruker's products are instrumental in addressing pressing global challenges. For example, their instruments enable customers to quantify greenhouse gases, conduct research on new cancer treatments, screen and characterize microplastics, measure water contamination levels, and detect threats from explosives and narcotics.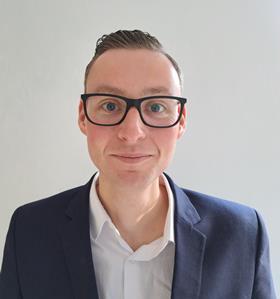 My Sessions
Five "musts" to implement an ESG culture
Day 2, Thursday 28th September 2023, 10:00 AM - 11:00 AM BST
ESG Hub