Director Mishcon de Reya LLP, Mishcon Purpose
My career has been a sustainability exploration through UK journalism (1986-91), founding an environmental advisory firm in Bangkok (1991-94), and then developing a Southeast Asian environmental business for the Swiss SGS Group (1994-1998). I moved to Paris (1998-2000) to manage the International Chamber of Commerce's energy & environment commissions. My obsession with sustainability and capital markets then took me to Geneva to head up UNEP Finance Initiative where I served as a UN official from 2000-12. At UNEP FI we coined the term ESG in 2004-5 and then delivered the Principles for Responsible Investment (PRI 2006), the Principles for Sustainable Insurance (PSI 2011); and the Natural Capital Declaration (2012). We trained 1000's of bankers in environmental and social risk. In 2021 the UN-PRI (Board member 2006-2012) has 4,000 investors representing US$ 100 Trillion. Since leaving the UN in 2012 I've built The Blended Capital Group. We drive change-making projects ranging from start-up last mile businesses in Africa to development of Inflection Point Capital Management (2012-17) and on to explore systems change with the world's sovereign wealth funds.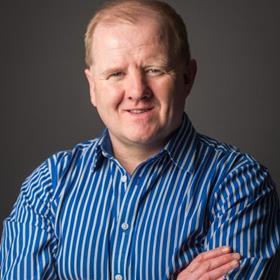 My Sessions
"The Social Responsibility of Business Is to Increase Its Profits": Was Milton Friedman Right?
17 November 2022, 15:05 - 15:50 GMT