Founder & Gong Communications and co-CEO, Wilful Group
A serial PR entrepreneur with a track record spanning three decades, Narda founded Gong to help build, nurture and protect reputations, for businesses and organisations who want to communicate their positive impact. In 2021 Gong co-founded the Wilful Group with digital innovation specialist agency, Cherish PR. Throughout her career, she has worked alongside countless entrepreneurs and innovators, working in corporations, start-ups and scale-ups, ensuring that their business stories get heard.
Putting people at the heart of business is important at Gong. In 2017, the firm became a certified B Corporation and in 2018 was recognised among its global honorees as a 'B Corp, Best for the World, Workers' Champion. Gong recertified in 2021.
Narda is a regular speaker at events and in schools with a focus on social mobility. She served on the public relations industry body, the PRCA's Council and was founding chair of its CSR and Sustainability Committee and is regularly invited to judge PR industry awards.
One of her memorable career highlights was driving her tiny electric car through the gates of Buckingham Palace to receive the Queen's Award for International Enterprise in 2014.
She is a B Corp Ambassador, an advisor to the ESG Consulting Business, Greenheart Consulting and a Mentor for the Unreasonable Group global accelerator programme supporting entrepreneurs solving social and environmental problems.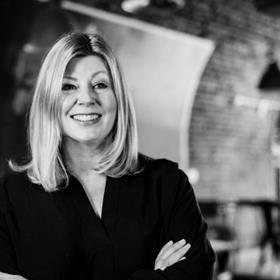 My Sessions
How Does a Business Become a B Corp?
17 November 2022, 10:35 - 11:05 GMT