Chief Risky Woman , Risky Women
Kimberley is the Founder of Risky Woman and is passionate about inspiring and connecting women to be bold, to extend and to take risks.
With a foundation in Governance, Risk and Compliance the network focuses on the rapidly evolving regulatory landscape but offers connections and ideas for building business and careers for women and of course men too. Kimberley's philosophy is centred on connecting, celebrating and championing women across the globe.
A global executive, she has extensive background in financial services and technology. As a sales and marketing leader for over 20 years she has worked with customers in multiple geographies on big data projects and identifying solutions to help them thrive in an increasingly disrupted world. Her most recent role was leading a team of over 160 sales professionals generating $US 90 Million in new revenues annually across 17 countries in Asia Pacific. She has driven growth and transformation across a range of functions with achievements including building and launching new products and transforming teams to create customer focus and accelerated growth.
Creating shared value and taking action she also established a platform to stop slavery and focus on how technology and data can help address this crime.
She is an angel investor and fintech advisor. Non-Executive Director of the Fair Employment Foundation.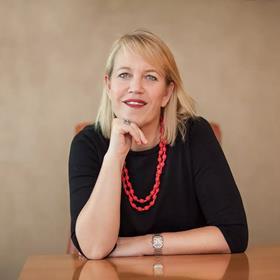 Host
→ Excel, London: 16th & 17th November 2022