Senior Director, FTI Consulting
Mr. Hughes leverages his in-depth knowledge of forensic technology to assist in solving numerous complex investigations for corporates, solicitors and high net worth individuals. He advises clients on cyber due diligence, both pre and post acquisition, the maturity of information security programmes, cyber insurance pre-bind risks & loss adjustment, digital evidence for internal and court-driven investigations, cyber, forensic and regulatory incident response and information security risk management. Mr. Hughes has managed multiple forensic collections and investigations in response to Civil Search Orders and Delivery‐Up Orders (or similar) where data has been securely captured, interrogated and reported on, as instructed by the Court. He also led a nine-month project assisting the incident response team within a Tier 1 bank.
Prior to joining FTI Consulting, Mr. Hughes worked in Alvarez & Marsal's London office for the forensic technology team. In 2014, Mr. Hughes was an Associate at PwC (Cape Town) where his role included forensic technology solutions (including eDiscovery and digital forensics), information security (including vulnerability assessments and penetration testing), forensic investigations, corporate intelligence and cyber threat assessments.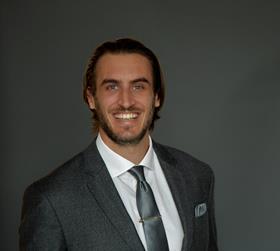 My Sessions
5 Trending Cybersecurity Threats: Are Your Third Parties at Risk?
17 November 2022, 11:25 - 11:55 GMT