Global Head of Non-Financial Risk, Fidelity International
Julien Haye joined Fidelity International (FIL) in July 2017 as Global Head of Non-Financial Risk in London and has over 23 years' experience in the Financial industry.
Julien joined from DWS, where his most recent role was Global Conduct Officer and UK Chief Risk Officer. In addition to his work with Deutsche Bank, Julien has worked for several financial services institutions in Treasury, Risk, Capital Management, Programme Management and Trading.
Julien is passionate about people, art and design. For many years, he has been leading the LGBT diversity and inclusion agenda at the firms he worked for, mentoring young professionals and entrepreneurs to help them to reach their potential, and supporting non-profit organisations.
Julien also works closely with the firm's senior management and the HR department to nurture FIL's inclusive and diverse culture. Having worked in a less inclusive environment, Julien recognises the importance of promoting the benefits of a diverse workforce, creating an environment where everyone can be themselves and to be a role model for LGBT colleagues.
Julien has an MBA and is FRM certified and he is also a Stonewall Ambassador.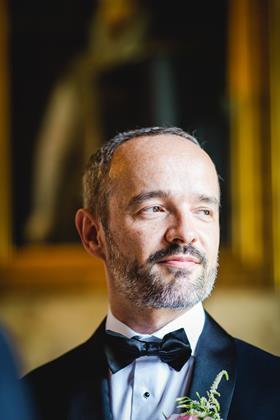 My Sessions
Know-Your-Customer (KYC): The Latest Developments
17 November 2022, 10:00 - 10:45 GMT