Jonathan is both a chartered engineer and company director, a certified Privacy Professional, Data Protection Officer and Information Systems Security Professional and also holds a Masters degree in Renewable Energy Systems Technology, yet none of his qualifications have prepared him for being a new Dad. He founded C2 Cyber in 2015 in order to enable companies to operate and thrive in tomorrow's digital world. With a background of 20 years in operational intelligence deployments, cyber services delivery and corporate security strategy he has experienced the rise of the threat landscape at first hand and is passionate about building a team to help customers navigate it.
Jonathan's first career in the Royal Navy saw him deployed on various global appointments ranging from directly intercepting drug smuggling operations in the Caribbean to operating as a shipborne weapons engineering officer. He soon specialised in the area of Intelligence gathering and communications systems and deployed to Afghanistan to act as the Liaison Officer between NCSA HQ in Europe and the CIS/Intel staff in Kabul/Kandahar involved in ISAF missions. This led to his appointment as Deputy Chief of the NCSA Operations Centre for NATO in Brussels, Germany and Afghanistan, where he was responsible for the IT, intelligence and communications systems supporting large-scale and specialist units operating within Afghanistan.
Leaving the Navy in 2011, Jonathan was approached to join BT in 2013 and quickly put his intelligence and security background to use within the extensive portfolio of Government, Ministry of Defence and Police accounts. He was responsible for delivering some of the most sensitive and secure military cyber and situational awareness contracts within BT and developed a deep knowledge and personal network, before being appointed as Director, Cyber & Secure Services.
Founding C2 Cyber in 2015, initially providing a broad range of information assurance consultancy and solutions to a range of corporate organisations, he identified the need within the market for an effective, end to end solution for the growing requirement of Third Party supplier risk management and devoted his time and efforts to clarify the requirement and the constituent parts of the service required. C2 Cyber evolved into its current model in 2018, launching its automated VRM platform, in 2019. Most recently the newest platform encompasses privacy, information and ESG risk programmes, delivered both as a platform and with managed services to clients around the globe.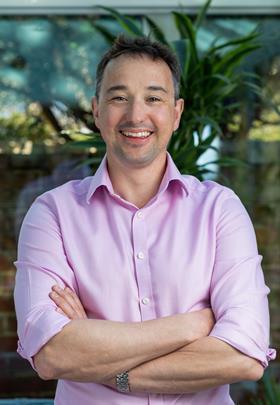 My Sessions
Third-Party Risk Management: Best Practices for Vetting and Monitoring Vendors

16 November 2022, 11:15 - 12:00 GMT
A Holistic Approach to ESG Scores: Considering Both Risk & Impact

16 November 2022, 13:25 - 14:10 GMT