Data Protection Lead, Likewize.
Panel Participation Contribution: I will mostly be discussing the fact that the hype around privacy litigation has been overstated and that many of the cases we have seen have actually ended in favourable rulings for data controllers.
Quote for Social Posts: I'm really looking forward to participating in this fantastic event that brings risk professionals from all areas together. As specialists in specific areas, we often stick to what we know, so I think this event will help us to learn from each other, gain key skills and knowledge, and make lasting connections with colleagues across industries and specialisms.
I'm particularly looking forward to heading over to the GRC Hub to listen to the session on Bridging the Silos.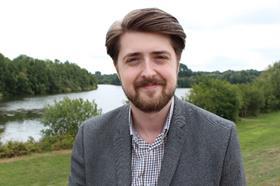 My Sessions
Data Protection Regulations Worldwide: Overview of Current Horizon in 2023 and Beyond
Day 1, Tuesdasy 12th September 2023, 15:30 - 16:15 PM BST