Professor of Financial Technology (FinTech), University of Greenwich
George Samakovitis is Professor of FinTech and Deputy Head of School of Computing & Mathematical Sciences at the University of Greenwich, UK. George specialises in banking and payment systems technologies, Enterprise Architectures and AI for FinTech. His present research focuses on the deployment and governance of technologies for Anti-Money Laundering and Financial Crime, with particular emphasis on the use of DLT agents to develop Collective Intelligence capabilities in FinTech networks.
George is presently a member of the Counter Fraud & Data Analytics Advisory Group of the HMG Cabinet Office and has served as a member of the FinCrime Working Group at the UK Payments Strategy Forum (2015-18), particularly working on KYC and Transaction Data Sharing and Analytics strategies and solutions for UK Financial Services. Most recently, he joined the BSI UK Data Standards Expert Panel, a diverse cross-sector panel of senior data executives, aiming to coordinate data standards interoperability across UK industry sectors.
George's past work focused on banking technology investment decisions in economic booms and downturns, addressing, among other issues, the banking sector's attitudes to uncertainty and risk under the disparate decision-making paradigms dictated by economic climate.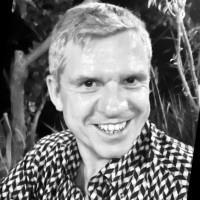 My Sessions
AML Regulation: A Look Forward to 2023 and Beyond
16 November 2022, 15:50 - 16:30 GMT