Ethics and Compliance Manager, Johnson Matthey
Cornelia Baciu – Fiorenzano is responsible for implementing improvements to Johnson Matthey's (JM) ethics and compliance programmes.
Johnson Matthey is a global manufacturing organisation with sites in over 20 countries. It operates in diverse markets and across different cultures and consequently requires a strong ethics and compliance programme that can adapt to keep pace with an ever changing commercial and workplace environment.
Cornelia's role looks to identify ways in which JM can reach operational excellence in its ethics and compliance activities through the more effective use of technology, data analysis and data insights. Currently she is focusing on areas such as human rights, third party management and process automation.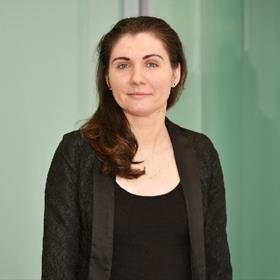 My Sessions
Avoiding and Learning From Ethics and Compliance Failures
17 November 2022, 13:45 - 14:30 GMT