She's a seasoned international lawyer (common law qualified). She's also a business enabler, impact-driven change negotiator and effective communicator (INSEAD certified) who specialises in compliance program management, risk frameworks and corporate governance.
She's also a Certified Information Privacy Professional / Europe (CIPP/E- IAPP) and a Certified Information Privacy Manager (CIPM- IAPP), a certified Compliance Officer (ACOI), a certified Cyber Risk Officer (ICTTF) and confirmed change management professional with extensive experience in corporate conduct.
Annick is a chair of the Diversity in Cyber Security Working Group of the Swiss Cyber Forum, an Ambassador for the International Cyber Threat Task Force and a chapter chair of PrivacyConnect Geneva.
Annick speaks widely at events on the topics of GRC (governance, risk and compliance) specifically around privacy, cyber security and the human element of these business challenges.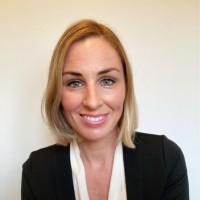 My Sessions
Are Data Localisation Requirements Necessary and Proportionate?
26th January 2023, 13:00 - 13:45 GMT