VP of Global Strategic Alliances at LogicGate
Andrew Steioff is a dynamic leader and seasoned professional in the realm of Governance, Risk, and Compliance (GRC) solutions. With a relentless drive for innovation and growth, Andrew currently serves as the Vice President of Global Strategic Alliances at LogicGate, a leading player in the GRC technology landscape.
With over 5 years of immersion in the GRC space, Andrew has showcased a remarkable acumen for orchestrating seamless technology integrations and go-to-market strategies with key partners. His strategic vision and hands-on approach have consistently propelled LogicGate's collaborations to new heights, fostering mutually beneficial relationships that deliver value to clients and partners alike.
Prior to his current role, Andrew's journey in the business world saw him excel in various capacities. He previously spearheaded a successful sales team in the United Kingdom, honing his leadership skills and establishing a track record of achieving targets and fostering team excellence.
Andrew's multifaceted career has encompassed roles in business development, further enriching his strategic thinking and enabling him to recognize untapped opportunities for growth. Beyond his professional achievements, Andrew is known for his collaborative spirit, innovation-driven mindset, and commitment to continuous learning. His passion for technology's transformative potential and his dedication to driving LogicGate's success make him an inspiring figure in the GRC landscape.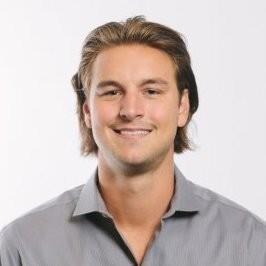 My Sessions
How to prepare for the Digital Operational Resilience Act (DORA)?
Day 2, Thursday 28th September 2023, 13:00 PM - 14:00 PM BST
GRC Hub