Inside the mind of a criminal keynote at #RISK
Ex-prisoner Alex Wood's life spiralled out of control, culminating in several years spent in prison for a number of dishonesty offences - everything from impersonating the 13th Duke of Marlborough to committing multi-million-pound cyber-crime.
Since his release from jail in early 2022, Alex has turned his life around and become an immensely powerful force in the Counter Fraud profession.
Alex now is now a consultant to leading global financial institutions (including Tier 1 banks, insurance providers, law firms and risk experts such as Experian PLC)
Exclusively at #RISK London, join Alex Wood to gain unique insights into the 'Fraud Mindset' and the intricacies of sophisticated 'social engineering' techniques employed by criminals in the world of fraud.
Register for #RISK – it's free to attend and features over 200 subject matter experts.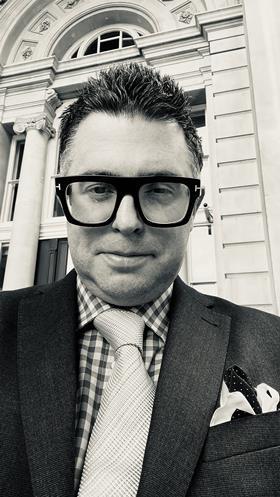 My Sessions
Keynote: Inside the mind of a criminal
Day 2: Thursday 19th October 2023, 13:00 - 14:00 BST