Senior Director (Banking, Fintech, Risk & Compliance), HCL Technologies
Abhishek is a seasoned professional with an extensive background in product management, marketing, and strategy, particularly in the realms of banking, fintech, risk, and compliance. He has held pivotal roles that highlight his expertise in managing cross-functional teams and driving product solutions with a strong focus on KYC (Know Your Customer) and AML (Anti-Money Laundering) compliance.
He has successfully led the development of KYC, KYB (Know Your Business), and AML solutions, leveraging cutting-edge technologies such as machine learning and AI to create risk-based models that enhance security and regulatory adherence.
His notable achievements are expanding into new markets while generating substantial TPV, all while consistently upholding the highest standards of compliance.
His proficiency encompasses various skills such as partner relationship management, data analysis, strategic partnerships, leadership, team management, and product strategy, making him a dedicated professional capable of driving innovation in the ever-evolving landscape of financial technology.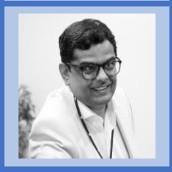 My Sessions
Where are we in the global fight against financial crime?
Day 1, Wednesday 27th September 2023, 13:00 - 14:00 BST
GRC Hub
Know-Your-Customer (KYC): Balancing Compliance and Customer Experience in a Hybrid World
Day 2, Thursday 28th September 2023, 12:00pm - 13:00 BST
GRC Hub