CEO, Fusion Risk Management
Michael Campbell brings more than 35 years of software development and technology experience to Fusion. His exceptional executive management background includes several executive leadership roles and board membership positions, as he spent the beginning of his professional career co-founding and developing several successful start-ups. With a unique global perspective and strategic insights, Michael's vision is to lead the company for growth and scale.
Previously, Michael had extraordinary success as an entrepreneur, founding Campbell Software in 1989, the company being recognized twice by Inc. Magazine for company growth. He led the organization through its acquisition by SAP in 1999. He then assumed senior and executive roles within SAP through to 2001. He has served as Executive Vice President and Chief Operating Officer at FICO and CEO at International Decision Systems.
Michael received his Bachelor of Science from Purdue University and was recognized as a Distinguished Engineering Alumni and Outstanding Aerospace Engineer in 2009. He is a proud father to three beautiful and intelligent daughters.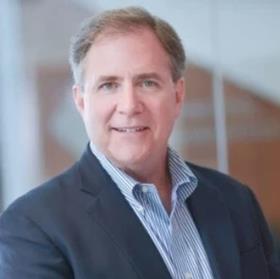 My Sessions
Operational Resiliency and the Future of Risk & Resiliency Management
July 15th, 16:30 to 18:00 BST + On-demand