A new survey taking in the views of large enterprise business leaders has found that attitudes are becoming stricter with regards to cybersecurity for video calls.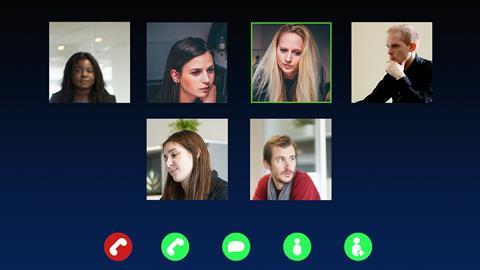 The study, conducted by collaborations solutions firm, Pexip, produced data that will influence the ways in which modern enterprises communicate, and discovered three key trends.
The continued optimisation of hybrid meetings
Video adoption in large enterprises were found to be high, with more than two thirds (71%) of respondents stating that they use video conferencing daily. Similarly, the vast majority of those surveyed (91%) said that their experiences with hybrid meeting arrangements were positive, while 81% said felt that video is more effective than chat platforms when it comes to boosting employee motivation.
Security and data privacy
Crucially, appreciation for the importance of data privacy featured significantly within the survey, with views given on the security of data and sensitive information shared through critical meetings.
Most (68%) of respondents said they believe security and privacy are important considerations in such environments, while more than half (49%) of financial and legal services respondents said they "strongly agreed" with the view that security is a top priority.
Customer engagement
Clear opportunities were identified for better video-based customer engagement through video calling, which can only strengthen the need for, and value of, optimised data privacy and security through all communications.
More broadly, the survey shows that video in the enterprise workplace is here to stay, and that its possible use cases are poised to stretch beyond traditional meetings and become a key facilitator for customer engagement.
According to the business leaders surveyed, video plays an important role in engaging customers, boosting team motivation, and creating a space for flexible interactions in a hybrid world.