As enterprises across the UK and beyond ride out continued economic uncertainty, businesses can't afford to take their eye off supply chain risk.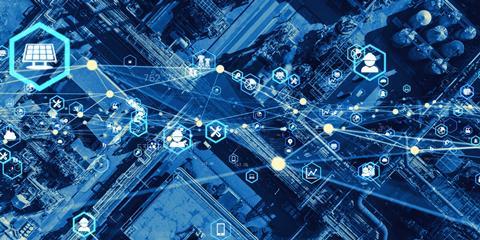 Firms that have already experienced supply chain disruption will be well aware of this reality – if a primary supplier hits hard times, there can be major repercussions. So, it's vital that we stay on top of the risks involved and familiarise ourselves with the early warning signs of processes starting to falter.
No news
No news may be good news in many circles, but if there's a lapse in communication with a supplier, then difficulty may lie ahead. Irrespective of the deeper significance, a shortage of dialogue on its own can disrupt supply chain operations, potentially causing shortages in stock, inaccurate delivery dates and muddled orders that can directly impact your business and your customers. If a supplier is about to go out of business, radio silence could be the first thing you hear.
We've all learned lessons on the importance of clear, consistent communication over the past few years, and it's a message that only increases in relevance when it comes to supply chain partners. Deviations from clear messaging erode confidence and trust, so pay attention to how and when you communicate, and keep that all-important paper trail.
Late shipping
Costs have gone up for us all, but the negative impact of rising prices is exacerbated when there are delays to your deliveries. Stock levels may shift up and down erratically and your teams may have to soak up unnecessary pressure if you're adapting to schedules that change at the last minute. Your supplier may be going through financial difficulties if you pick up on these kinds of issues.
For many industries, goods deliveries between firms can be usually founded on vague supply agreements, often without arrangements to address supply issues long-term. This can leave businesses vulnerable to financial risk.
Payment terms alter
If a supplier is struggling with their finances, a quick-fix can be to ask upfront money from clients or to change the terms of payment deals.
This will always impact cashflow of your company, but if you're in need stock, materials or goods, it can be all too easy to simply nod and go along with the revised direction. Before making any snap decisions, think about how else you could support a supplier. Perhaps you could look at making more purchases moving forward, or open contracts with longer time frames.
Defend against insolvency
Always be aware of other suppliers in your market space that you can turn to, should the worst happen. Instead of giving your current supplier all your attention and focus, spread your risk – it will make your supply chain more resilient and your operations more informed.
Prior to opening a contract with any supplier, examine their financial history; talk to other business owners about the supplier's name in the market and try to spot any potential risk points of partnering with them.
Keep an eye out for the supplier's performance; any re-financing that may have occurred; alterations in their directorial structures or gaps in their filing history – if not up to date, try to find out why accounts were not filed promptly.
Ensure contracts with your suppliers have insolvency protection built in, and be clear on what your company's top exposure is should that supplier hit insolvency. Conduct regular appraisals of the situation to keep uncertainty at bay over what contractual terms apply. If terms become unfeasible or profits dry up, firms should aim to change terms in writing and move back to the negotiation table.
In the event of a supplier going into administration, it is likely that the business will be sold – in full or in part – to a third party. The core business may continue to trade, in which case the buyer may be willing to looking at a new deal and perhaps fulfil any remaining orders.
No enterprise is immune from supply chain risk, and most firms will encounter some sort of supplier insolvency issues, to a greater or lesser degree. While it can take time, effort and money to deal with supply chain issues, dedication to planning and regular reviews will always help to reduce risk significantly.
Secure the supply chain
World events are multiplying to create a climate of disruption for supply chains. By staying in touch with industry stakeholders, businesses can remain alert to all eventualities and build resilience, flexibility and ingenuity into their supply networks.
The issues central to this debate fall under the microscope in the #RISK Supply Chain zone supported by the largest international Trade Group on LinkedIn, part of the Security Theatre at #RISK London.
Across two days at #RISK London, #RISK Supply Chain zone attendees can follow curated content on the key topics impacting supply chains, and what measures businesses are taking to adapt in these challenging times.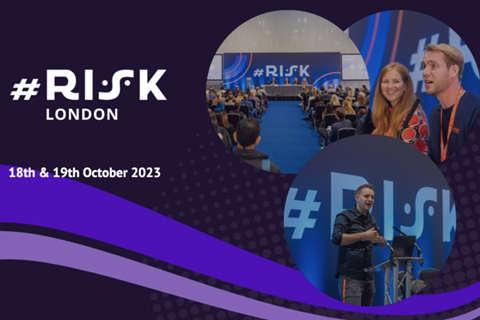 Taking place October 18 and 19, #RISK London brings high-profile subject-matter experts together for a series of keynotes, engaging panel debates and presentations dedicated to breaking down the challenges and opportunities that businesses face in times of unprecedented change.
"#RISK is such an important event as it looks at the broad perspective or risk. Risks are now more interconnected and the risk environment is bigger than ever before."

Michael Rasmussen, GRC Analyst & Pundit, GRC 20/20 Research