For decades, technology leaders have focused on building a strong perimeter around their networks. But that approach to cybersecurity is no longer sustainable or effective: Globally distributed teams and complex supply chains have dramatically changed the way organizations create, store, and share data. As change continues to accelerate, many enterprise leaders are re-evaluating their cybersecurity strategies.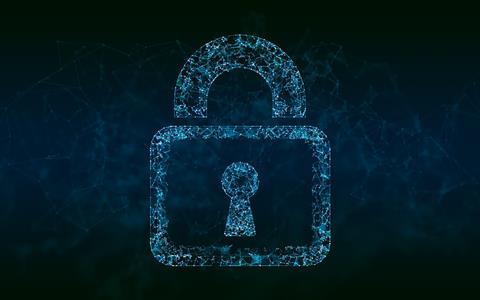 What makes a strong, sustainable security strategy when the threat landscape is so quickly evolving?
It all comes back to the data. In a rapidly changing threat landscape, data itself is the one constant that you will always need to protect: Wherever it's created, stored, and shared. By rethinking your strategy with data at the center, rather than focusing on an ever-shifting perimeter, you can not only protect your most critical assets in motion and at rest, but you can also set yourself up for greater flexibility for the future.
How Flexibility and Zero Trust Work Together
Good data governance is not just a commercial imperative for industries complying with regulations like GDPR, ITAR, and HIPAA. It's also an enabler of trust – an equally critical factor: teams, as well as internal and external customers, rely on businesses to provide an environment that facilitates engagement without compromising on security. This compels firms of all sizes to consider how their systems can be improved to mitigate risk of data breach and respond effectively to evolving cyber threats.
In the free guide, How to Create a Sustainable Cybersecurity Strategy: How a Data-Centric Approach Can Increase Agility and Strengthen Breach Preparedness, Virtru's EVP of Platform, Rob McDonald, emphasized the benefits of moving from a perimeter-focused strategy to a data-focused one.
"By investing in data-centricity, you're creating a more sustainable strategy in terms of protecting your data," McDonald said. "You're doing something that will transcend the coming changes in technology because the common denominator will always be the data itself." Regulations such as GDPR, HIPAA, and even frameworks like NIST's Zero Trust recommendations will continuously evolve over time. A strategy that centers the data will inherently be flexible enough to protect that data across workflows and applications, even if those workflows and applications change.
A data-centric approach should embrace Zero Trust to protect that data as it moves. If one person conducts a data exchange, that data may travel through five or six different entities: for example, from a device, through a network to another network, through a cloud vendor, and beyond. Safeguards need to be in place to validate every person and system that encounters that data according to the Zero Trust philosophy of "Never trust, always verify."
In addition to protecting shared information, data-centric organizations also enjoy several other benefits, including:
Empowering employees

Unleashing productivity and collaboration

Saving cost

Protecting data as it travels across the supply chain

Future-proofing your tech stack
Download the guide to explore each of these benefits in greater detail.
Emerging Data Protection Trends
In a recent webinar with PrivSec, McDonald joined Virtru's Co-Founder & CTO, Will Ackerly, and Nexteer Automotive's Chief Information Security & Privacy Officer, Arun DeSouza, to discuss how enterprises can adopt a data-centric approach to cybersecurity that can increase flexibility, collaboration, and cost savings for enterprise teams. In the webinar, titled, "Beyond the Perimeter: A New Data-Centric Model for Breach Preparedness and Rapid Response," the panel examined several subjects, including:
The increasing complexity of the internet of things (IoT) and the related security- and device-related challenges it creates

How to approach an increasingly complex threat landscape where the volume and sophistication of cyber attacks are increasing, along with the number of internet-connected devices and SaaS partners.

How a data-centric approach can positively impact your company's bottom line.

What a strong Zero Trust cybersecurity strategy looks like in practice—and where two large organizations recently fell short when faced with a data breach.

How to start future-proofing your tech stack so your strategy is more sustainable. (In an audience poll, over 60% of respondents did not consider their cybersecurity strategy sustainable for the future.)

Examples of recent breaches where a traditional, perimeter-focused approach without a strong Zero Trust implementation led to damaging results.

Best practices for developing and migrating to a data-centric approach to increase flexibility, collaboration, and cost savings for enterprise teams.

How to rethink your cybersecurity stack with data at the core.
To hear the full conversation, watch the webinar on demand.
By embracing a data-centric approach to security, companies can unlock greater flexibility and, in doing so, better prepare themselves for the future. With data as the eternal constant for security leaders to safeguard, it's critical to ensure these data assets remain protected, everywhere they're stored and shared.