Barely 24 hours after Russian billionaire Andrey Melnichenko found himself on an EU economic sanctions list, his mega-yacht ceased broadcasting its location data from Maldive's waters.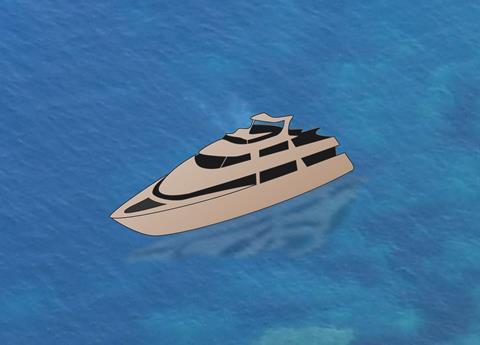 Barely 24 hours after Russian billionaire Andrey Melnichenko found himself on an EU economic sanctions list, his mega-yacht ceased broadcasting its location data from Maldive's waters.
Another of the oligarch's boats, worth around $578 million, was then seized by authorities in Italy.
While turning off tracking data can hide a ship from global maritime watchdogs, the super-rich know that sanction enforcement is unlikely in the Maldives, according to the views of people familiar with how the US and European penalties work.
This lack of action, particularly note-worthy in light of the apparent failure to implement sanctions following Russia's war against Ukraine, has made Indian Ocean archipelagos a sudden favourite holiday destination among Russia's financial elite.
Melnichenko's ship is one of six vessels linked to Russia that has lingered among the Maldivian islands since sanctions fell in place in late February. Destinations were changed, and live locations suddenly disappeared, according to MarineTraffic data.
In an interview with Reuters, the Maldives' chief prosecutor, Hussain Shameen, explained that the country's legal system is simply too weak, making the idea of seizing yachts "far-fetched." Unless a crime were committed under local law, authorities would have difficulty taking away a tourist vessel.
The situation underlines the challenges that Western nations must overcome if they are to effectively undermine the power and reduce the wealth of oligarchs close to the Kremlin.
The EU, Great Britain and the US brought in sanctions against Vladimir Putin, as well as against politicians and entrepreneurs high close to the Russian premier, following Russia's invasion of Ukraine, which Moscow insists on calling a process of "denazification".
Luxury properties and boats are among assets to have been seized under the sanctions' authority. Speaking on behalf of the EC, Peter Stano said that the measures are not "binding enough" for non-EU members or states that do not align with EU policies. The views run contrary to the Maldives recent vote to speak out against Russia's war, and its intention to help EU efforts to enforce sanctions against Russia's oligarchs.
The truth of the situation, however, is that such nations fear the economic outfall of sending wealthy Russian visitors away, with Tourism Minister, Abdulla Mausoom stating:
"Our entrance policy is very open. Maldives is an open country," he said.
Abdul Hannan, owner of Seal Superyachts Maldives, told Reuters:
"For the time being, [Russians] are trying to keep the yachts in international waters. Then, nobody can touch them."
A warning from the US Treasury would be difficult to get around for the Maldivian administration, as a failure to confiscate items belonging to Russians could impact upon financial markets with the US. However, such a warning has not been sent.
Andrew Adams, head of a US taskforce implementing seizure sanctions explained how the White House was observing good cooperation, despite attempts made by oligarchs to conceal high value assets in countries with weaker enforcement powers.
FinCrime World Forum
Part of the Digital Trust Europe Series - will take place through May, June & July 2022, visiting five major cities;
Brussels | Stockholm | London | Dublin | Amsterdam
Get to the edge of the financial crime debate at FinCrime World Forum.
FinCrime World Forum is a two-day in-person event taking place as part of the Digital Trust Europe series. The event will feature presentations and panels from thought-leaders and anti-financial crime professionals that are leading the way on how we can better, more efficiently and more effectively fight financial crime.