An England cricket player has issued a sport-wide warning of the risks of sun exposure following a skin cancer scare.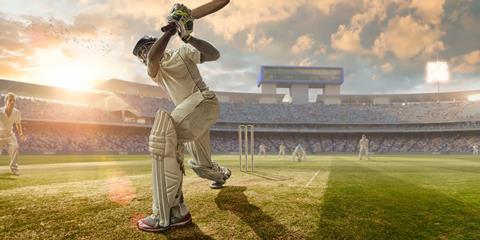 Following his ordeal, Sam Billings who plays wicketkeeper for England, underlined how more measures should be put in place to guard against skin cancer, especially for cricket players and sports fans who can spend hours out in the sunshine.
Billings went through two operations in 2022 to take a malignant melanoma out of his chest after checks organised through his club county, Kent. The melanoma was identified and removed in time, yet the 31-year-old says he still almost missed the routine screening because he had to attend a meeting elsewhere.
After Dan George, Kent's head physiotherapist reminded Billings of the appointment, the cricket star decided to stay in the screening queue.
Speaking to the Daily Telegraph, Billings said:
"I had a melanoma that was 0.6mm (deep). The threshold of when it gets really serious is 0.7mm, so really close. If I had left that screening to go to the meeting, and waited until my next one six months down the line it could have been far, far more serious."
It's a given that cricketers in Asia or Australia should stay protected as the sun in those global areas is typically much stronger than in the UK. However, the more temperate, cloudier climes of northern Europe can see sports players fail to cover up even though the exposure to the sun brings the same health risks. It's an issue that affects all individuals who play or train outside.
Billings added:
"I'm not just talking about the pro game. It's club cricketers, people who watch the game," he said. I played at Lord's recently and the sun was out, even if it wasn't 25 degrees. It might only have been 18 but you can still get sunburnt.

"We treat it (applying sun cream) like a bit of a chore, because the education around it isn't as good as in countries like Australia. I'd like to see everyone in cricket working together: the sun is out, so let's protect ourselves."
Tackling risk in sport effectively
Unlike most businesses, sport generates huge media coverage, putting all stakeholders in the limelight.
Topics taking up headline space in recent times include: sport's treatment of concussion; allegations of bullying, abuse, sexism and racism; financial mismanagement; institutional wrongdoing; gambling, doping and match fixing; and new government plans to reform club football governance.
These issues take centre stage at the #RISK Sport zone, a stand-alone conference within the #RISK Sport Theatre – Governance, Risk and Compliance at #RISK London. Attendees can tap into a curated content stream that sheds light on the increasingly complex threat environment in which all sports operate, along with tactics and tools that institutions are using to mitigate risk.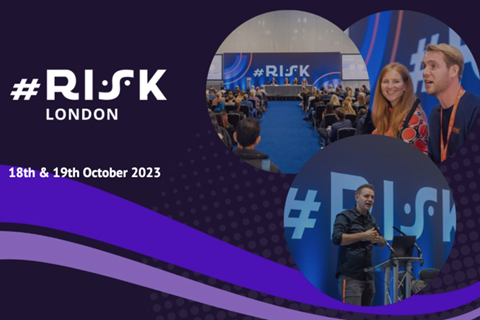 Taking place October 18 and 19, #RISK London brings high-profile subject-matter experts together for a series of keynotes, engaging panel debates and presentations dedicated to breaking down the challenges and opportunities businesses face in times of unprecedented change.
"#RISK is such an important event as it looks at the broad perspective or risk. Risks are now more interconnected and the risk environment is bigger than ever before."

Michael Rasmussen, GRC Analyst & Pundit, GRC 20/20 Research