A report from Future Market Insights suggests that the market for governance, risk and compliance (GRC) solutions will continue to grow until at least the end of the decade as businesses seek to manage risk and gain a competitive advantage in an increasingly uncertain landscape.
GRC solutions are the tools used by organisations to conduct essential business operations, such as mitigating threats, maintaining compliance and facilitating customers' legal rights.
The report suggests that the market for GRC solutions will grow at a compound annual growth rate (CAGR) of 7% between 2019 and 2029
Businesses are turning to GRC solutions as a means to fulfil increasingly demanding legal and regulatory requirements, help drive initiatives that enhance their public image, and improve efficiency.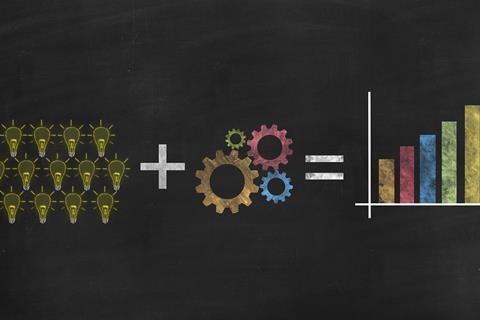 Key Trends in GRC Solutions Adoption
The report estimates a GRC solutions market size of around $8.4bn in 2019, with North American businesses currently taking the largest share in terms of value at 30%.
However, the authors note that the Asia Pacific region (excluding Japan) is set to overtake North America as the largest GRC solutions market by 2029. The report cites China, India and Indonesia as key countries likely to increase the adoption of GRC software in the near future.
European markets for GRC solutions are also likely to grow significantly throughout the forecasted period, with Western European countries roughly matching North America in terms of market size by 2029.
The authors found that rapid technological advancement and the boom in AI-driven technology is leading to new opportunities for GRC solutions providers. Cybersecurity is cited as one of the key industries driving growth in the GRC solutions market.
Drivers of GRC Solutions Adoption
The report cites many factors as driving the adoption of GRC solutions, including:
Avoiding penalties for legal violations

Improving privacy and data protection standards to fulfil meet customer expectations and meet regulatory requirements

Managing information security, particularly across distributed and cloud-first workplaces

Monitoring and tracking the compliance of third-party service providers

Eliminating gaps across multinational operations

Maintaining a competitive edge by improving efficiency
Sector-specific regulations are also leading to increased use of GRC solutions, such as in finance, where anti-money laundering (AML) requirements require the use of monitoring tools to spot suspicious transactions.
The report notes that businesses subject to the EU General Data Protection Regulation (GDPR) are turning to GRC solutions to assist with compliance. This trend will likely continue in more countries as they develop similar data protection laws.