Diversity and inclusion is a key theme at PrivSec Global, which gets underway this week. Emma Osborn explains why diversity, inclusion and increasingly, equity, are vital to businesses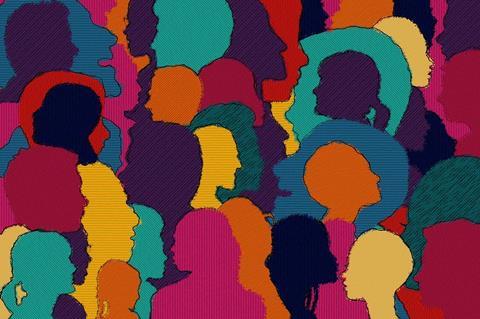 Diversity and inclusion (D&I) has been on most business' roadmaps for years, with the events of the past year and the ongoing pandemic only acting to reenforce and highlight the inequities that some people face on a daily basis. The challenges, both technical and personal, that we have all faced have stress-tested every part of our lives.
These stresses have amplified both the structural inequalities that influence people's access and use of online services; and the less visible inequities in our home-lives, which influence the amount of work we're expected to assume and the amount of free time available to us. In some cases, people are describing a rapid reversal of past progress, with women in particular experiencing heightened pressure to work a 'double shift', reassuming roles in the home.
With the job market more competitive than ever, those who may have fallen victim to unconscious bias in the past face even greater competition to access the workplace.
This conversation about D&I was, at the start of 2020, heavily skewed towards the subject of diversity: businesses trying to encourage minority, under-represented and often disadvantaged groups to consider working within the technology industry; allies attempting to present the value proposition for why a diversity of life experiences and ways of thinking is vital to an organisation's success.
"When we build our technology, business processes and teams, we have to be aware of our own biases and blind spots"
We were highlighting the importance of inclusion and encouraging businesses to talk about the needs that we all have; the pressures that the workplace often puts on people to work without wellbeing; and how, when things are going wrong, it's the diverse workforce that act as canaries in the coal mine, working within business processes that weren't designed with them in mind.
The biggest evolution of the past year is the progression from talking about D&I to talking about diversity, equity and inclusion (DEI), highlighting the need for businesses to understand that just allowing diversity into the room sometimes isn't enough.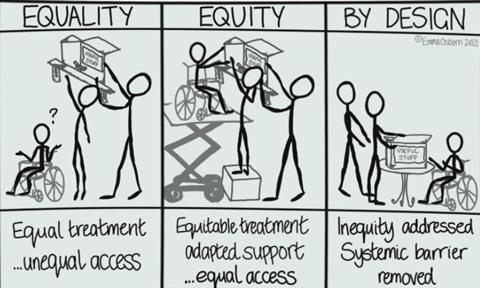 The level of maturity in business' DEI processes vary and diverse working cultures will result in different discussions resonating with different audiences – DEI philosophies, like the people they support, will need to be flexible and diverse to provide the level of equity and inclusion needed in each context. When we build our technology, business processes and teams, we have to be aware of our own biases and blind spots. We have a responsibility, in a world where software developed in one country, possibly by developers of the same gender, race, age, ability and technical literacy, to recognise that our biases are carried into our creations.
Algorithms and system designs are abstractions of peoples' understandings of the problem that they are trying to solve – they can't think outside of their own boxes. We need the people who build those black boxes to find as many different use cases as possible … meaning that employers need to facilitate brainstorms between people who all think differently and have different life experiences. Our workplaces now rely too much on innovation for recruiters to be allowed to filter candidates with a cookie-cutter.
DEI touches every part of a business: it's about building a corporate culture where anyone qualified can feel confident that they have a chance of employment; where people feel safe to talk about both their strengths and their needs; and where that equity results in creative ideas that flow into the business' products, affecting equity outside of the organisation.
by Emma Osborn, cyber security consultant
Diversity, equity and inclusion at PrivSec Global
GRC World Forums and PrivSec Global are proud to be producing more and more content on DEI, but this is not something that is going to be solved overnight by a panel, a spreadsheet and an email. We must keep talking as it will only be through conversation and debate that we will find the solutions to take society forward. We stand together, within a community of like-minded professionals who care about Diversity, Equity and Inclusion in all that we do - our panels will deep-dive into why diversity matters, underlying racial biases in society and AI/ML, data ethics, and data collection and usage within the workplace.
PrivSec Global sessions
22 June, 11am: Women in Cybersecurity: Why Diversity Matters
22 June, 6pm : Diversity and Inclusion in the Data Protection & Privacy Sectors
23 June, 4pm: AI, ML and Data Ethics
24 June, 7am: Building Security Teams panel: The Increasing Importance of DEI in the Recruiting Process
24 June 8am: Workplace, Data Collection and Usage