When it comes to data privacy and cybersecurity, trust needs to go hand in hand. It is an important aspect of running an enterprise sucessfully, as without trust businesses and organisations cannot grow. With this being a major topic at PrivSec Global next week, here we take a brief look into Trust.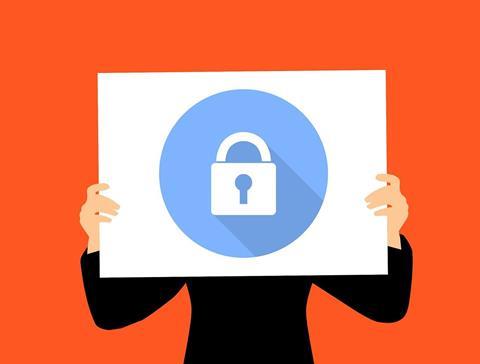 As consumers increasingly adopt digital technology, the data they generate can improve enterprises' consumer engagement, provide insight into developing new products and services, and allow for personalised advertising and marketing. It is evident, consumer data is transforming business, however it as important that businesses and organisations are responsible in ensuring that their consumer data is safe.
A survey of 1,000 North American consumers, conducted by McKinsey, revealed that they were becoming increasingly intentional about what type of data they share - and with whom. Consumers were more likely to share personal data that are a necessary part of their interactions with an organisation.
It was also discovered that consumers were more comfortable in sharing their data with providers in healthcare and financial services. It should be noted that no industry reached a trust rating of 50% for data protection, and given the recent history of high-profile consumer-data breaches, the lack of trust is understandable.
Over three years since the introduction of the General Data Protection Regulation (GDPR) and we still continue to see companies suffer data breaches and non-compliance in legislations - resulting in consumers restricting what data is shared with organisations.
Zero trust approach
The Zero trust approach has become a model utilised by many companies and has become a more proactive method in securing consumer data.
Zero trust considers an organisation's network to be already compromised and, as a result, applies a "never trust, always verify" logic to its sytems, applications or network access. Zero trust says to trust no one, not even the user behind the firewall. By implementing a zero trust approach, organisations can ensure only verified users and trusted applications, devices and networks are being used before granting access to the data they need - greatly reducing attack surfaces.
Adopting a zero trust architecture is rising in popularity as a direct response to a diminishing perimeter. Gartner predicts that, by 2022, 80% of new business applications will support zero trust network access (ZTNA) for third-party partners and, by 2023, ZTNA will have surpassed VPN use in over 60% of enterprises.
Whilst Zero trust doesn't protect organisations from every possible attack, it speeds up threat detection, closes gaps in visibility and reduces risks, whilst achieving compliance with data privacy regulations.
Data transparency
Since the pandemic, people are questioning the trustworthiness of government organisations and law enforcement agencies to scientific research, media outlets and schools. No enterprise is immune from the wave of distrust.
Currently, privacy legislations, like GDPR and other new requirements are cited by experts as having a substantial impact on corporate data practices.
"Organizations have shifted from focusing on collecting as much individual data as possible to enable personalization toward minimizing the level of individual information they have to maintain, because data now represents risk exposure," said Brian Burke, research vice president for technology innovation at Gartner and lead author of the firm's Hype Cycle for Emerging Technologies.
However, it can be argued that data transparency and trust is much bigger than complying to regulations. Immediate focus on trustworthiness and transparency is vital.
Enterprises will have to win consumers by demonstrating how exactly their data is being used, and convince employees, management and regulators that the data collected is trustworthy. Successful enterprises will collaborate consumers and employees to establish new data driven business models and work patterns in the future.
AI and trust
With AI being applied more in all aspects of the data and digital landscape, and in use in our homes, its explainability becomes a big deal.
Bias has become one of the biggest challenges in implementing AI algorithims, and until stakeholders have a peer inside these algorithms, they won't be able to see if bias exists and what can be done to mitigate it.
Sachin Vyas, vice president of data, AI and automation at LTI, a digital transformation consultancy told TechTarget that CIOs and other IT leaders need to pay attention to the purpose and aims of the AI system and not fall back on the measley line that algorithm is sophisticate but the data is biased - as real-world data will always be biased.
By understanding what the impact of the AI will be and knowing how it will affect businesses or customers is how true transparency can be achieved.
When organsations truly understand and acknowlege the interdependent relationship between data collection and use and consumer trust, will they truly accomplish and achieve their goals to be a trustworthy valued brand.
Sessions: Trust
Tuesday 22 June
Wednesday 23 June