Life360, a family safety app, sells information about the whereabouts of millions of its users with "few safeguards to prevent the misuse of this sensitive information," an investigation by The Markup has revealed.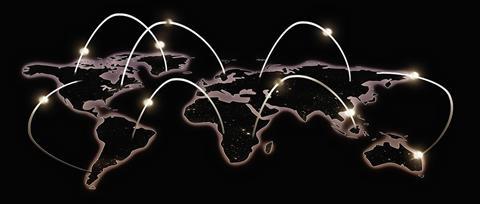 Ex-employees of the company, which provides an app to enable parents to track the location of children and vulnerable family members, spoke to The Markup on 6 Dec. due to their "concerns with the location data industry's security and privacy."
In response to the report, Life360 founder Chris Hulls said selling data was an "important part" of the company's "business model," which allowed it "to keep the core Life360 services free" for most users.
The company said it implemented a policy in 2020 that would prevent the sale of data to government agencies, and that it does not sell the data of children under 13 owing to the Children's Online Privacy Protection Act (COPPA), a US federal privacy law.
While The Markup's investigation includes insights from ex-employees concerned about Life360's privacy and security controls, the company discloses its data-selling practices in its privacy policy.
The policy, last updated 10 Nov., tells users that Life360 "may sell (their) personal information to third parties," and that the company has sold data including "geolocation," "identifiers," and " driving event and movement data."
The company also states in its privacy policy that it only sells location data to third party marketing companies where it has obtained consent. However, the app appears to allow Life360 to sell users' personal information by default while offering the option to disable this function via the app's settings menu.
The Markup's report suggests that Life360 is a major player in the market for location data, with an ex-employee from data broker X-Mode telling the publication that Life360 data was among the company's "most valuable offerings due to the sheer volume and precision of the data."
Life360 CEO Hulls confirmed at X-Mode was one of around a dozen "data partners," but declined to list the others.
The ex-employee said that Life360 could sell personal information to third parties "within 20 minutes of (it) being recorded," a claim that Hulls said was "directionally accurate" in certain use cases.