A new study has revealed how AI, mobile workflows and API requests are being analysed to help tackle labour shortages in the US.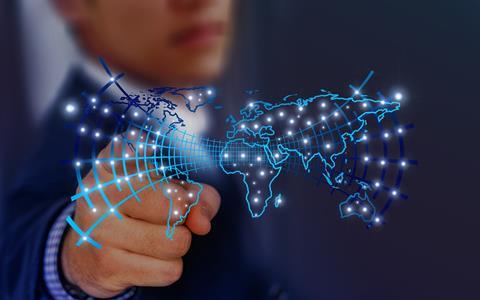 The research, published by connected operations cloud leader, Samsara, demonstrates the power of harnessing data insight from tech solutions and AI in order to understand and adapt to the shifting workforce landscape.
Organizations across the world of physical operations, including transportation, logistics, and warehousing, have been experiencing a surge in demand. Meanwhile, labor shortages in these same industries are also at an all-time high.
Companies have been offering both financial and non-financial incentives to attract and retain scarce talent throughout 2021. Now, they are facing the additional pressure of America's fast-approaching holiday season, which experts anticipate will further increase demand and exacerbate these existing challenges.
Using cohort analysis to control for growth in customer count, Samsara analyzed aggregated data from thousands of customers to show how industrial organizations are addressing demands and building a new, more digitized workforce. Key findings included:
Fleets supporting physical operations are covering more ground than ever. On average, Samsara logged more than 12 million vehicle location data points per customer in the first nine months of 2021—a 46 percent year-over-year (YOY) increase.
Application programming interface (API) connections are helping break down data silos and streamline internal processes and communication for the distributed workforce. Samsara saw a marked increase in API pings to its Connected Operations Cloud. A vast portion of these pings are going to and from Samsara and various transportation management systems (TMSs), helping companies streamline processes and communications related to compliance, routing, and dispatch.
Mobile workflows and digital documents are allowing industrial organizations to get new employees up to speed faster and modernize their day-to-day experience, helping to bridge the skills gap.
Industrial organizations are increasingly able to leverage AI to proactively detect potential safety and security risks, automate previously time-consuming tasks, and improve the employee experience.
Sowmya Murali, data analytics manager at Samsara, said:
"The days of running operations with pen and paper are coming to a close, as industrial organisations accelerate their adoption of new technologies.

"Leaders are using technology to shape a new industrial workforce fit to help operations thrive, no matter the challenges they face," Murali continued.