Consultant to Health and MedTech
Philipa is a data protection and security consultant who works primarily in the health and medtech sector. She has over twenty years of experience working in different sized organisations and sectors on operational, governance, risk management and compliance matters, across continents. Philipa is uniquely qualified with a Bachelor of Science in AI Programming and an LLB specialising in electronic law, intellectual property law, and constitutional (fundamental) rights litigation, so brings a balanced, international perspective of requirements to her teams.
Usually positioned in technical and systems teams, Philipa works on embedding the 'by design' aspects required, besides identifying and remediating compliance gaps, performing in-depth data protection impact assessments, and providing data protection agreement support.
Whilst mostly working behind-the-scenes, Philipa inputs into applications and systems globally that are integrated into many major health insurance offerings and locally that are well-known household names.
Philipa loves technology, systems and people and has a passion for showing people how technology can make life easier and better. She understands that the world is driven by data today but privacy is paramount. She believes that conveying appropriate tone and responsibility to customers is key.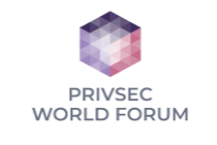 My Sessions
Consumer Trust and the GDPR's Transparency Requirements
28 June 2022, 14:15 - 15:00 IST
How Big Tech Firms Can Prepare for the Digital Markets Act (DMA)
28 June 2022, 16:05 - 16:50 IST