Managing Director, Head of Data, Reg Tech and Digital Practice, Grant Thornton
Niresh is an executive leader in Financial Services and Consulting with 20 years of experience focused on Data, Digital, Regulation, Automation, Innovation and Transformation. Niresh is Managing Director at Grant Thornton and leads the Data, RegTech & Digital Assurance practice at Grant Thornton.
He is also a Board Advisor and Non-Executive Director for FinTech's and Reg-Techs.
Previous to joining Grant Thornton, Niresh spent 10 years at Barclays and Lloyds Bank. He has led a number of capabilities as Deputy Chief Data Officer covering Regulatory Change Developments, Regulatory Change Execution, Chief Data Office (Data Management & Governance), Data Driven Solutions (data analytics, and data science), Automation of Controls and the Reg-Tech capability (Innovation Hub).
He has led major complex regulatory and data programmes at Board level including Brexit changes and GDPR. He also has extensive experience working with regulators across Europe on complex topics such as Data Management, Data Privacy & Data protection, Conduct and Prudential regulation and compliance with Brexit and GDPR.
Niresh has an MBA from the University of Oxford. He is an advisory board member of a number of FinTech & Reg-Tech judging panels evaluating scale-up and start-up companies.
Niresh works with exciting fintech and regtech start-up and scale-ups. He is a resident expert for data and regulation at Oxford Foundry (Oxford University's Accelerator), a mentor at Seedcamp (one of Europe's largest seed funds) and a mentor for data, digital and automation at FinTech Alliance (a digital platform for fintechs).
He is also a co-chair of the UK chief data officer governing body for Evanta, a Gartner company, and an advisory board member at the A-Team group for both regtech and data.
His past experience spans Oil & Gas, Mining, FMCG, Central Government working at Deloitte and Ernst & Young with client projects including BP, Shell, De Beers, Allied Irish Bank, London Olympics, Saudi Aramaco, Unilever and Marks & Spencers. He has extensive experience working across Europe, the Middle East and Africa.
He is also a Trustee Board Member of two UK registered charities providing strategy, Digital, Data and partnership expertise.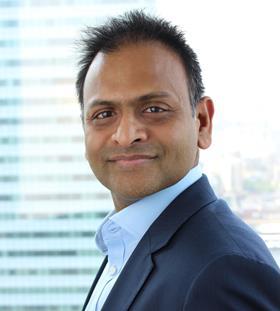 My Sessions
Developing an effective regulatory change management framework in order to create dynamic controls amid continuing regulatory change
26 January 2022, 12:00 - 12:45 GMT