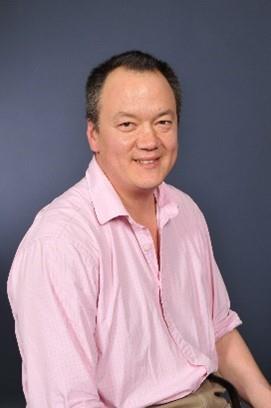 Live at Park Plaza, Riverbank in London on February 28 and March 1, PrivSec London gives global audiences the chance to learn more about Trust, Digital Transformation, Ethics, Data Protection, Privacy, Security and much more.
The event will also provide a unique opportunity for industry professionals to network with peers and develop business relationships.
Mark Workman is MInstRE, FRGS, Director, Foresight Transitions Limited and Affiliate Researcher at Imperial College London.
A specialist in Strategic Foresight, Mark uses mixed methods to develop insights about risks and opportunities in different possible futures with a specific application to the net zero transition. He holds a PhD in Coastal Engineering, has military expeditionary operational experience with the Queens Gurkha Engineers and was a Business Leader in a Medical and Security Consultancy based in Africa and Asia. He is also an Environmental Economist, Academic (Imperial College London and Oxford University) and Strategist by training.
Mark will appear exclusively at PrivSec London to discuss how data can be applied to potentially influence consumer behaviour to meet Net Zero via the employment of "psychographics".
We caught up with Mark for more on his career so far, and for an introduction to the themes on the table at his PrivSec London session.
Could you outline your professional journey to date?
At the moment, I work as a consultant specialising in strategic foresight. I use mixed methods like financial modelling, foresight methods, scenario planning, and parametric modelling to identify risks and opportunities in different possible futures. I am also an affiliate researcher at Imperial College London.
My academic background is in engineering and economics, and I also have experience as a former military officer, having served in the post-9/11 expeditionary war flighting period. I've worked in Africa and Asia, running part of a global medical and security consultancy, and it was during my time in the Far East that I became interested in sustainability issues and climate change.
I saw how the demand curve for global products was global, but all the costs, whether social or environmental, fell locally on communities that lacked the resilience to cope with the impacts. This led me to return to the UK and work on environmental economics before starting my current consultancy to bridge the gap between what academia produces and industry needs.
How can the use of consumer data in the energy sector contribute towards Net Zero goals?
The Net Zero transition is one of the biggest challenges of the post-industrial era as we work to decarbonise the global economy and avoid the worst impacts of climate change. Behavioural change, particularly in the way that society consumes energy, is key to unlocking the energy transition.
Fortunately, digital actors collect huge amounts of digital data from consumers that can be used to understand their behaviour, energy consumption, and lie style preferences.
This presents an opportunity to potentially radically guide people towards more sustainable energy usage patterns. By analysing consumer digital footprints, companies can build profiles of people's behaviour and anticipate their future needs compatible with Net Zero.
For example, by knowing the location of people relative to their homes, companies can delay the activation of heating or provide behavioural nudges to help people save money on energy consumption. This demand-side response can help keep energy consumption within the limits of low-carbon generation technologies, thereby reducing the cost of the energy system to support demand.
What are the dangers of using consumer data to support the goals of the Net Zero transition?
Well, ultimately, the use of consumer data poses a huge challenge to privacy. The big tech companies have been using data for a long time, even before GDPR was introduced. However, the Cambridge Analytica scandal demonstrated the risk of malpractice.
They were able to obtain 5,000 data points on 50 million US voters and use that to manipulate their voting patterns. There is a real risk that individuals, whether they be voters or energy consumers, can be manipulated if there is a lack of robust governance.
Therefore, there is a need for strong governance, as well as safeguards to prevent unintended consequences like consumer exploitation. If there is no governance, there is a risk of further concentration of power in organizations with access to data exacerbating consumer manipulation and exploitation.
What minimum safeguards need to be put in place to mitigate the risk of malpractice?
This is a difficult because we are talking about a cross-sectoral set of data best practices beyond energy across all data that consumers leave within their lifestyle e.g. purchasing preferences, GPS, context data such as heating preferences from Internet of Things connected systems.
So, there is a need to rethink consent and prioritize the privacy of the consumer. We also need to educate individuals about what their data can and can't do. It's important to adapt to evolving standards and maximize data sharing without compromising privacy.
Governance systems will clearly need to balance the tension between maximizing data sharing to the benefit of the consumer whilst maintaining privacy. We need to find the delicate balance to address Net Zero while maintaining privacy for individuals.
Don't miss Mark Workman exploring these issues in depth at PrivSec London in his keynote, "Net Zero and the potential of consumer data - an energy sector case study: The need for cross-sectoral best data practice principles".
The session sits within a two-day agenda of insight and guidance at PrivSec London, taking place at Park Plaza, Riverfront in London on February 28 and March 1.
The event brings together thought leaders and senior industry professionals to help you understand more about Trust, Digital Transformation, Ethics, Data Protection, Privacy and Security challenges.
Content is delivered through keynotes, presentations and panel discussions.
→ Location: Privacy Theatre

→ Session: "Net Zero and the potential of consumer data - an energy sector case study: The need for cross-sectoral best data practice principles"
→ Time: 09:30am – 10:00am GMT
→ Date: Tuesday 28th February
PrivSec London is also available on-demand for global viewing.
Click here to book your place at PrivSec London