The Solicitors Regulation Authority (SRA) published its annual anti-money laundering (AML) report this week. Part of the SRA's role is to ensure solicitors and law firms are meeting their increasingly extensive AML obligations.
This year saw a significant increase in the number of investigations resulting in "internal outcomes", which can include anything from formal advice to rebukes and fines.
And perhaps most significantly, the report suggests that these internal actions were of a far more serious nature than in previous years, with over three times more firms receiving a fine than in 2019/20.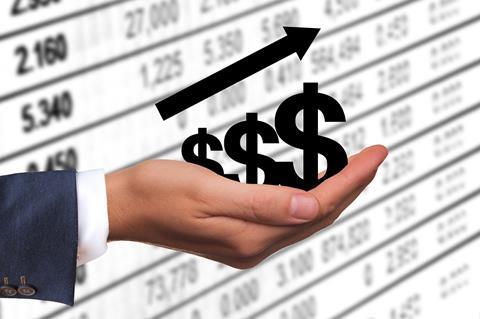 Money Laundering in Legal Services
Money laundering is not just a concern for banks and financial institutions. As the SRA notes in its report:
"Solicitors and law firms are attractive to criminals because they process large amounts of money, are trusted, and can make the transfer of money or assets appear legitimate."
Money laundering via legal services can occur in many forms.
For example, via conveyancing, criminals can use dirty money to buy and sell property. Solicitors can also oversee the establishment of illegitimate trusts and shell companies. And deposits into client accounts without any underlying transaction can be evidence of money laundering.
This latter example led to a £232,500 fine against the law firm Mischon de Reya earlier this year after the SRA found that a lack of staff training and proper due diligence meant the firm failed to report suspicious deposits into a client account.
Nearly 6,500 firms fall under the scope of AML regulations in the legal sector. The regulations include requirements to carry out risk assessments, implement AML controls and procedures, and nominate a compliance officer.
A Developing Regulatory Landscape
There are two options where an AML investigation is brought to a conclusion by the SRA: an internal action (which can result in a range of outcomes, including advice, a rebuke, or a fine), or referral to the Solicitors Disciplinary Tribunal (SDT) in more serious cases.
The number of AML investigations ending in an internal action has been broadly increasing since 2017/18, with a small dip in 2020/21. The figure has increased more than four-fold since 2017/18 (from 10 internal action cases up to 43).
Fewer cases than usual were referred to the SDT this year, totalling eight referrals compared to thirteen in the two previous years. Of these eight SDT referrals, five resulted in a fine, and three resulted in a suspension.
Increase In Fines
Perhaps most noteworthy in the report is the substantial increase in fines levied by the SRA.
The total number of fines issued following internal action was 29 this year, meaning that the significant majority of internal decisions (cases not referred to the SDT) resulted in a fine.
This is a substantial increase from last year when only nine internal decisions led to a fine.
A further nine cases this year resulted in a "letter of advice", four led to a "rebuke or reprimand", and one led to a "finding and warning".
The total amount levied in fines was £286,976 this year, up from £95,900 in 2020/21.
However, it's important to note that the highest fine available to the SRA was raised in July 2022, from £2,000 to £25,000. This increase is not reflected in the fines levied during the 2021/22 reporting period, which ran from April 2021 to April 2022.
This means the total amount levied in fines could be even higher next year.
AML Obligations: Not Just For Banks
The SRA is one of several regulatory bodies increasingly active in the sphere of money laundering regulation.
In August, the Gambling Commission reached a £17 million settlement with Entain Group, partly owing to the gambling firm's money laundering compliance failings.
All reporting bodies have a responsibility to understand their AML obligations and take a proactive approach to detecting and reporting suspicious activity.