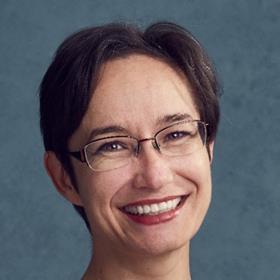 Taking place at RAI Amsterdam on September 27 and 28, #RISK Amsterdam examines the trends and best practices organisations are employing to navigate today's rapidly evolving risk landscape.
Dominique Du Toit is Cybersecurity Scrum Master at Euroclear, where she helps CISO teams, specifically in the Cyber Defence Centre. She will be at #RISK Amsterdam to discuss AI's use in cybersecurity, and the best ways organisations can use the technology to shore up digital defences.
Related Session:
The Role of AI in Cybersecurity: Opportunities and Challenges - Wednesday 27th September, 15:00 - 16:00pm (CEST) - Privacy & Security Hub
BOOK YOUR PLACE AT #RISK Amsterdam
We spoke with Dominque about her professional journey and for an introduction into the themes on the table at her #RISK Amsterdam session.
Could you briefly outline your career so far?
I have over twenty years of industry experience, ranging from hotels to retail, documentary filmmaking to service management. The red thread is solving problems in a variety of industries, by applying project management structure and then thinking out of the box to simplify complexity. Whether it be risk management, banking, commodity trading or lions, the same principles can be made to apply.
How important a role is AI going to play in the future of security and threat detection?
AI is a relatively big unknown in every sector. Since cyber attackers can easily create improved attacks using ChatGPT etc, the defenders will have to find a way to get a step ahead. This is a delightful challenge which takes out-thinking hackers to the next level.
I suspect attacks will become more obscure, more zero day, and definitely involving more social engineering. This highlights the importance of awareness (people) over process and technology to safeguard our data.
What are the primary challenges facing organisations as they move to leverage AI to improve cyber defences?
I think that fear of the unknown might be a factor. Legacy waterlogged processes of accessing new technology in large companies will have to be streamlined to be able to take advantage of AI tooling. Training based on these tools is not yet commonly available, or included in standard curricula. Where does one even begin to understand this new paradigm's possibilities?
Don't miss Dominique Du Toit going to depth on these issues in the #RISK Amsterdam panel debate: "The Role of AI in Cybersecurity: Opportunities and Challenges".
In this session, panellists will discuss the opportunities that AI presents for improving security and detecting threats, as well as the challenges that organisations face when implementing AI solutions.
Panellists will share their insights and experiences in using AI to protect against cyberattacks, discussing topics such as the potential of AI to automate security processes, the limitations of current AI technology, and the ethical considerations surrounding the use of AI in security.
Also on the panel:
Details
Session: Day 1, The Role of AI in Cybersecurity: Opportunities and Challenges
Theatre: Privacy & Security Hub
Time: 15:00 – 16:00pm (CEST)
Date: Wednesday 27 September 2023
#RISK Amsterdam is also available on-demand for global viewing.
Book Your Place at #RISK Amsterdam