Verizon Business Network Services, a subsidiary of the telecom giant, will make a $4.1 million settlement payment in the wake of allegations of falling short on cybersecurity standards, the US Justice Department revealed recently.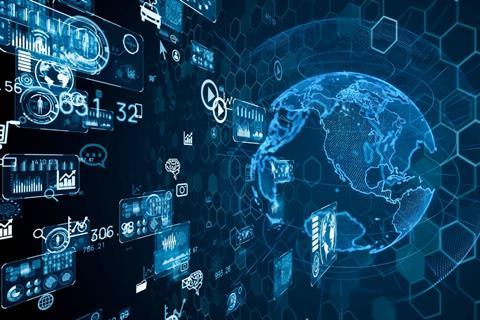 The settlement pertains to claims that Verizon's services, which deliver secure internet connections and external networks to federal agencies, failed to fully comply with three essential cybersecurity controls outlined in plans spanning from 2017 to 2021.
In a statement, Deputy Assistant Attorney General Michael Granston emphasised the potential risks of government contractors not meeting mandated cybersecurity standards, as this can endanger the security of sensitive government information and IT infrastructures.
In response to the allegations, Verizon stated that it proactively identified and reported a potential issue with a managed security service it provides to select federal government agencies in 2020, with no resulting security or data breaches.
The settlement did not assign liability to Verizon, but highlighted the importance of contractors disclosing misconduct, cooperating with investigations, and implementing remedial measures to protect against cyber threats.
Know the risks
This settlement underscores the critical need for businesses in Europe to remain vigilant and compliant with cybersecurity regulations, issues that are only going to become more complex as we embrace emerging technologies such as AI.
Over September 27 and 28, #RISK Amsterdam brings thought-leaders and experts together to discuss the themes driving data law today and to examine what organisations need to do stay on the right side of the regulators.
Click here for the full #RISK Amsterdam agenda
Don't miss:
Shaping Europe's digital future: Cybersecurity Law and Regulation
Date: Thursday 28 September, 2023
Location: Privacy & Security Hub
Time: 15:00 – 16:00 (CET)
We explore the emerging trends and challenges in cybersecurity law and regulation and discuss the ways in which organisations can navigate this complex landscape.
Panellists will look at the most upcoming and recently passed cybersecurity laws, regulations and amendments that are likely to have a major impact on a wide range of businesses, explaining who is covered and exploring the main obligations.
Know-Your-Customer (KYC): Balancing Compliance and Customer Experience in a Hybrid World
Date: Thursday 28 September, 2023
Location: Financial & Compliance Hub
Time: 12:00 – 13:00 (CET)
This session examines the challenges and opportunities of implementing Know-Your-Customer (KYC) processes in today's digital age.
A key theme will be how to avoid fraud and meet regulatory requirements while providing a seamless and convenient customer experience.
Panellists will explore how companies can strike this balance and incorporate KYC into their customer journey in a way that is both effective and user-friendly.
Discover more at #RISK Amsterdam
With over 50 exhibitors, keynote presentations from over 100 experts and thought leaders, panel discussions, and breakout sessions, #Risk Amsterdam 2023 is the perfect place to learn about the present and future risk landscape.
Click here to register for #RISK Amsterdam