While cloud modernisation is already well underway across global business industries, a desire to enhance customer experience (CX) is having a driving influence on the migration trend.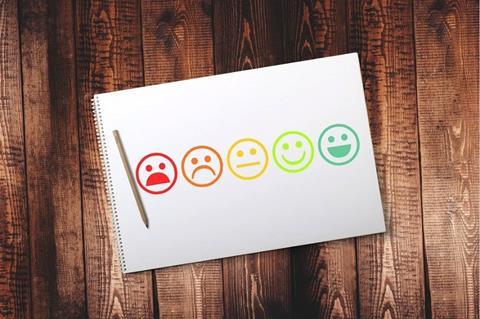 These are among the conclusions made by an independent group of tech firms, following their research into the views of senior technology decision makers across the US, the UK and Germany.
According to a report based on the research, Microservices, API-first, Cloud-native SaaS Headless (MACH) technology currently accounts for less than half of front and back-office architectures with the largest companies being the most advanced.
However, over the last year, data shows a 19% increase in companies that have moved away from a monolithic stack to best-of-breed. Just 17% are leaning more towards integrated architectures this year compared to 37% in 2021. Forty-seven percent aspire to be completely best-of-breed compared to 36% last year.
The rate of adoption of MACH technologies in the US versus Europe is interesting: While US tech leaders claim to be as bold in their approach as their European counterparts, MACH is more prevalent in the front office in the UK (53%) and Germany (60%) than the U.S. (34%). This despite 59% of U.S. tech leaders citing a strong intention to increase MACH elements over the last 12 months in the 2021 survey.
What is clear is that the drivers of MACH transition are pull not push. Cycle of release issues and on-premises costs rank lowest among the drivers. Instead, speed, privacy and ever improving customer experience needs come out top.
The research also shows that MACH intentions are strongly correlated with perceptions of outpacing competitors. Those with the strongest intention to increase MACH elements in the next 12 months are most likely to say they are significantly ahead.
The upgrade burden is preventing companies from innovating
Little has changed over the past 12 months when it comes to time and budget spent on upgrades. On average, companies are spending two fifths (37%) of their IT budget on upgrades (2021: 39%).
Those with the strongest intentions to increase MACH elements over the next year are more likely to spend more than 75% of IT budgets on upgrades. With over half of decision makers wanting completely cloud-driven infrastructures in the future (53%), upgrade costs should diminish over time, but the data does not reflect the intentions yet.
Upgrades continue to distract IT teams from innovating, with almost no change year over year. Two fifths of respondents said they carry out maintenance or upgrades every three weeks, and almost three quarters of those take more than a month, with 25% taking more than three months.
On average, IT teams are spending 39% of their time delivering upgrades, with 28% saying more than half of their IT team time is dedicated to this. That represents a huge portion of time that could be focused on innovation and delivering customer experience improvements.
Dylan Valade, Head of Global e-Commerce Technology at PUMA, said:
"There are countless benefits of a MACH architecture when it comes to delivering new features and functionality faster for customers.

"I've long championed the freedom of a flexible, composable architecture for enterprises. Only through modern software architectures can we adapt our business models and offerings at the speed customers demand today."
MACH Alliance President, Sonja Keerl, said:
"It's clear that the majority of IT and business leaders understand the benefits of MACH-based architectures, but the data and our experience shows that fear of change and the practicalities of implementation are slowing them down."

"It's also clear that while the MACH movement is growing in the US, Europe is significantly ahead. With IT budgets forecast to grow faster this year than they have in a decade, IT leaders should prioritise investment in technologies that will future-proof and digitally advance their business as the commercial environment remains uncertain."
Cloud Modernisation Summit
The Cloud Modernisation Summit is an in-person event that forms part of the Digital Trust Europe series. The event will feature highly technical content, presented by leading experts in data management and data science.
The Cloud Modernisation Summit is designed exclusively for data scientists, data engineers, analysts, developers, researchers and ML practitioners, and will enable them to learn from the world's leading experts and organisations.
FIND OUT MORE ABOUT THE CLOUD MODERNISATION SUMMIT