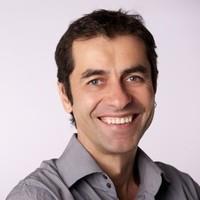 A longtime Technology professional, Valeri is now the Chief Technology Officer for HelloFresh.
Current Role
Company Name: HelloFresh
Job Title: Chief Technology Officer
Start Date: January 2022
Company Industry: Consumer Services
Location: Berlin Metropolitan Area
HelloFresh is on a mission to change the way people eat, forever! From our 2011 founding in Europe's vibrant tech hub Berlin, we're evolving from the world's leading meal kit company to the world's leading food solutions group. We delivered 227 million meals and reached 6.94 million active customers around the world in Q3 2021. HelloFresh Group consists of six brands that provide customers with high quality food and recipes for different meal occasions. Every ingredient needed for our meals are carefully planned, responsibly sourced and delivered to your door when it's most convenient for you. Only HelloFresh gives you the tools to achieve something delicious every day.
Previous Company:
Company Name: Amazon
Job Title: VP, EU Technology
Start Date: February 2021