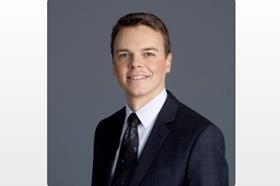 Stellan is now the Chief Risk Officer at Loomis.
Current Role
Company Name: Loomis
Job Title: Chief Risk Officer
Start Date: March 2022
Company Industry: Transportation/Trucking/Railroad
Location: Lisbon, Lisbon, Portugal
Loomis offers a wide range of integrated solutions for cash handling. These services, which mainly target banks, multi-location retailers, stores and other commercial enterprises, provide secure, efficient management of the physical flow of cash in our customers' businesses. Loomis has operations in 13 countries: the US, Sweden, Norway, Finland, Denmark, UK, France, Austria, Slovenia, Slovakia, Switzerland, Spain, and Portugal. An extensive international presence is an important asset, contributing a considerable amount of collective expertise in cash.
Previous Company:
Company Name: own company | Omeo Financial Consulting AB
Job Title: Risk Management Consultant | Consultant
Start Date: November 2019 | April 2018