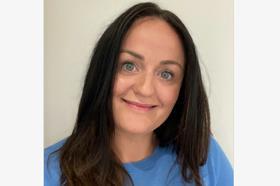 Senior leader with extensive experience across Retail & Investment Banking, Insurance, Payments, Innovation Labs and Management Consulting, working across the UK, Europe and the US in leadership positions for Barclays, Bank of New York Mellon, Visa Europe, Accenture and Fidelity Investments. Currently Head of Customer & Colleague Digital Channels for Barclays UK, as well as a Non-Executive Director for their Insurance Business. Voted in Brummell's Top 30 Most Influential Women in the City of London in 2017 for leadership in financial services innovation.
Current Role
Company Name: Santander UK
Job Title: Chief Digital Officer
Start Date: March 2022
Company Industry: Banking
Location: United Kingdom
Our purpose at Santander UK is to help people and businesses prosper. We are a leading financial services provider, offering a wide range of personal and commercial financial products and services, with around 15 million customers across our Retail and Corporate Businesses.
Previous Company:
Company Name: Barclays UK
Job Title: Managing Director - Head of Customer & Colleague Platforms
Start Date: February 2020