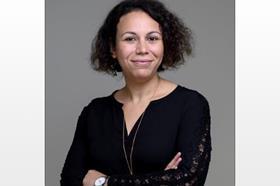 Mounia has recently become the Chief Data Officer of RATPgroup.
Current Role
Company Name: RATPgroup
Job Title: Chief Data Officer
Start Date: March 2022
Company Industry: Transportation/Trucking/Railroad
Location: Greater Paris Metropolitan Region
The RATP Group is the world's fifth largest public transport company, carrying 12 million people every day in France and around the world. It boasts unrivalled experience in design, project management, operation and maintenance of all types of urban and suburban transport, making it an industry leader called upon around the globe for its expertise. The RATP Group already operates in 12 countries through 50 subsidiaries and is stepping up its international expansion through some major projects worldwide. The RATP Group is also a strong proponent of sustainable mobility. It has the know-how to meet new service quality challenges by anticipating new passenger expectations in terms of information, accessibility, safety, regularity and service innovation.
Previous Company:
Company Name: Le Groupe La Poste
Job Title: Directrice des assets et des produits Data & IA Groupe
Start Date: July 2016