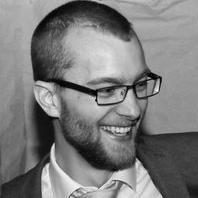 After working at Xtreme Nordic AB as their Project Manager for almost 16 years, Martin is now the Chief Technology Officer for Hemfrid AB services.
Current Role
Company Name: Hemfrid AB
Job Title: Chief Technology Officer
Start Date: January 2022
Company Industry: Consumer Services
Location: Stockholm County, Sweden
That wonderful feeling when everything flows and nothing hooks up. That's exactly what our services are about. Since 1996, we have helped our customers with cleaning, babysitting, moving and much more. Today, we are over 2,000 employees from all over the world who make life at home a little easier so that customers avoid danger like a ping-pong ball between work, kindergarten, grocery store and home. Right now we are in a strong growth phase and have many new projects and challenges ahead of us and are looking for employees who can help us ensure quality and service in our delivery to customers. Hemfrid is located in Stockholm, Malmö, Gothenburg, Helsingborg, Uppsala and Västerås.
Previous Company:
Company Name: Xtreme Nordic AB
Job Title: Project Manager
Start Date: May 2006