Chief Digital Officer (CDO)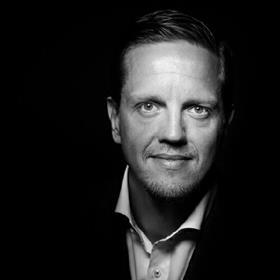 My mission as a seasoned EA/Solutions Architect is to help my customers to moving to a position where they have more control over their own destiny.

For the past 20 years I have been involved in various IT and business transformations. My technical background gives me a great understanding of the possibilities that modern technology has to offer to the business.

I'm focused on delivering value and I work with the idea of that execution beats strategy and just enough structure to deliver mission.
Current Role
Company Name: Cygate
Job Title: Chief Digital Officer (CDO)
Start Date: February 2022
Company Industry: Information Technology & Services
Location: Stockholm, Stockholm County, Sweden
Cygate is a Swedish IT company with strength and flexibility. Thanks to our long experience, our personal commitment and not least our passion for everything spelled IT, you'll be safe with us. We are a part of Telia Company and can offer local products and customized IT services with both breadth and depth on Sweden's largest network to help you realize your ideas. Our over 700 employees in 21 locations in Sweden make this possible.
Previous Company:
Company Name: Forefront Consulting Group
Job Title: Managing Consultant
Start Date: October 2013