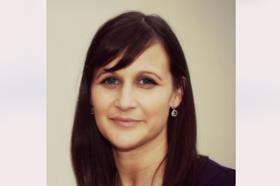 Experienced senior financial services leader and qualified actuary with over 20 years experience in the insurance sector. Extensive experience of managing a wide range of risk and compliance responsibilities, of driving change, managing senior stakeholders and overseeing strategic, governance, conduct, operational and financial risks. Fellow of Society of Actuaries in Ireland, Fellow of Institute and Faculty of Actuaries (UK), Certified Insurance Practitioner, Qualified Financial Advisor, Licentiate of Association of Compliance Officers in Ireland, Qualified Data Protection Practitioner, Diploma in Insurance Law from the Law Society of Ireland.
Current Role
Company Name: Aviva
Job Title: Chief Risk Officer
Start Date: March 2022
Company Industry: Financial Services
Location: Dublin, County Dublin, Ireland
Aviva is nothing without our people. Living up to our purpose to be with you today for a better tomorrow applies to those we work with just as much as it does to our customers. We want Aviva to be a place where people can be themselves, and we want our workforce to reflect the customers and communities we serve. This means offering market-leading benefits and challenging ourselves to do more to build a workplace – and society – that works for all.
Previous Role:
Company Name: Aviva
Job Title: Head of Compliance (PCF-12), Aviva Insurance Ireland
Start Date: January 2021