Data Director | Chief Data Officer @THALES GBU "Land & Air Systems"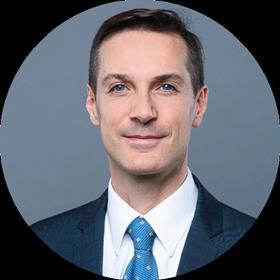 Innovation and complex systems engineer, naval officer, I have 25 years of experience in senior positions in management, operations, corporate IT strategy and digital transformation. My goal is to create value by strengthening the agility of a company's information systems, focused on data, in line with strategic objectives and by exploring innovative business models.
Current Role
Company Name: Thales
Job Title: Data Director | Chief Data Officer @THALES GBU "Land & Air Systems"
Start Date: June 2022
Company Industry: Information Technology & Services
Location: France
Thales is a global technology leader with more than 81,000 employees on five continents. The Group is investing in digital and "deep tech" innovations – Big Data, artificial intelligence, connectivity, cybersecurity and quantum technology – to build a future we can all trust. Trust is essential for societies to flourish, with humans playing a central role in every critical decision. Thales's high-tech solutions, services and products help companies, organisations and governments to achieve their goals and ambitions. And in each of our five vertical markets — digital identity and security, defence and security, aerospace, space, and transport — our customers play a vital role in society.
Previous Company:
Company Name: French Ministry of Armes Forces
Job Title: Chief Data Officer - Group CIO
Start Date: September 2020