Chief Operating & Compliance Officer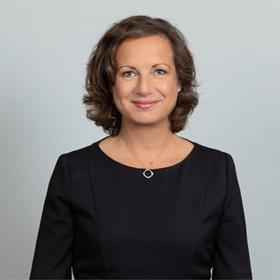 I lead and am guided by the following principles:

Leading by example and with a purpose | Developing and trusting your people | Putting your customers first | Understanding the bigger picture

In my career I have led large operational and strategic teams. A senior leadership role is very divers and means constant change and development, but also passion about what you do. My passion lies with cultural development & change, making teams & talents visible and great customer experiences which add value to both, customers and the organisation itself.

I have been the first woman in Germany with a CCXP certification and have mentored female talents - I follow the idea that growth and improvement can only be achieved by continuously challenging oneself and others.
Current Role
Company Name: Allen & Overy
Job Title: Chief Operating & Compliance Officer
Start Date: February 2022
Company Industry: Law Practice
Location: Frankfurt, Hesse, Germany

Allen & Overy is a global law firm that helps the world's leading businesses to grow, innovate and thrive. For almost a century, we have built a reputation for our commitment to think ahead and bring original solutions to our clients' most complex legal and commercial challenges.
At a time of significant turbulence in the business world, we are determined to help our clients embrace change, confidently expand into new markets and keep on top of ever-more complicated regulatory frameworks.
To do this, we will harness our global strength and local knowledge. We will drive towards our vision to become the world's most innovative law firm. And we will continue to create an environment where the brightest minds can flourish.
Previous Role:
Company Name: Allen & Overy
Job Title: Head of Operations Germany
Start Date: February 2020