Strategy and Sustainability Director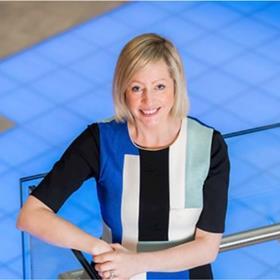 Organisational leader with 20 years experience in Telecommunications and Technology Sectors leading global diverse teams both in-country and remote (commercial and technical). Passionate about creating the vision, strategy and execution plans to run and improve P&L both in turn around and established businesses; impact through digital transformation, disruption and digital culture. Remits have included Strategy, Operations, Advertising, Sales, Marketing, Technical and M&A transformation teams in Enterprise, Public Sector, Corporate, B2B and B2C environments. Many opportunities to impact the business through 'double-job' and international assignments. Board member and previously held non-executive roles with a focus on scaling, improving and innovation. (UK, NL, ZA).
Current Role
Company Name: Microsoft
Job Title: Strategy and Sustainability Director
Start Date: June 2022
Company Industry: Computer Software
Location: Ireland
Every company has a mission. What's ours? To empower every person and every organization to achieve more. We believe technology can and should be a force for good and that meaningful innovation contributes to a brighter world in the future and today. Our culture doesn't just encourage curiosity; it embraces it. Each day we make progress together by showing up as our authentic selves. We show up with a learn-it-all mentality. We show up cheering on others, knowing their success doesn't diminish our own. We show up every day open to learning our own biases, changing our behavior, and inviting in differences. When we show up, we achieve more together.
Previous Role:
Company Name: Microsoft
Job Title: Global Partner Solutions Director
Start Date: July 2020