We are delighted to announce that data protection specialist, Stephen Priestley, will be speaking at PrivSec: World Forum next month.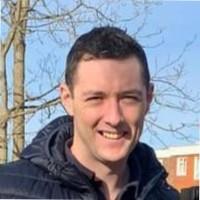 Taking place at Park Plaza, Westminster Bridge, London on June 7 and 8, PrivSec: World Forum sponsored by OneTrust is part of the Digital Trust Europe Series.
The two-day, in-person event brings together a range of speakers from world-renowned companies and industries, plus thought leaders and experts sharing case studies and their experiences, taking professionals from all fields to the cutting edge of data protection, privacy and security debate.
Head of Data Protection, UK and MET at Travelex, Stephen Priestley, will be lending his expertise to an exclusive panel debate at PrivSec: World Forum, exploring Data Subject Access Requests, consumer trust and the importance of organisational transparency.
We spoke with Stephen about his professional journey so far, and to get a glimpse into how organisations can leverage DSARs to best effect.
Could you outline your career pathway so far?
I have come from a non-traditional pathway into data privacy. After working for nearly a decade as a health and fitness professional, I wanted to pursue a career change within the legal and compliance field.
I was fortunate that my former employer, Nuffield Health provided me with an opportunity at the time of GDPR implementation to transition into data privacy role and I have never looked back. I moved to Travelex in 2019, initially as UK Data Protection Manager and now I look after data privacy compliance for both the UK and Middle East and Turkey region.
Why have DSARs become such a cornerstone of data protection rights?
DSARs have become such a cornerstone of data subject rights as they encompass the principles of transparency, fairness and lawfulness. They are a way for individuals to check and understand what personal information organisations hold on them and to hold those organisations to account for their data processing activities. They also help to "level the playing field" and address the imbalance between data controllers and data subjects. It is interesting that many countries have chosen to include a form of access right within their data privacy laws.
What role do DSARs play in improving transparency and building consumer trust?
DSARs help to ensure that businesses have the process and tools in place to be open and accountable for the personal data they collect and process. By being open and transparent, consumers will trust their personal data with those businesses.
What are the key challenges that organisations and businesses are facing when it comes to improving efficiency around providing DSARs?
The key challenges for businesses is to ensure you have the resources, robust processes, effective training and the correct tools in place to both identify to and respond to DSARs within the statutory deadline.
Organisations potentially need to identify the data subjects' information across multiple applications and systems and need to be able to extract that quickly and efficiently.
Don't miss Stephen Priestley speaking exclusively at PrivSec: World Forum in the panel debate: "Not Another DSAR: Consumer Trust, Data Subject Rights and 'Weaponised' Access Requests".
Also on the panel:
→ Session time: 13:25-14:10 BST
→ Date: Wednesday June 8, 2022
→ Venue: Park Plaza Westminster Bridge, London